Free Community Educational Events and Seminars
The Chad Wilson Group is a team of expert Real Estate Consultants. We pride ourselves on our stellar team approach and "Simply Exceptional Service". We know that there is a lot to learn and understand about buying, selling, and even owning a home. We are passionate about what we do, and for that reason, we are excited to offer FREE educational events and seminars to the community. You do not have to be a current or past client to join and learn from our team, and every educational event and seminar is completely free. See our list of upcoming seminars below and sign up today!
Do you want to learn more about home-related topics, but are unable to attend a seminar? Check out our blog, which is full of information about various topics, from selling a home, to curb appeal, to first-time homebuyer tips, and MORE!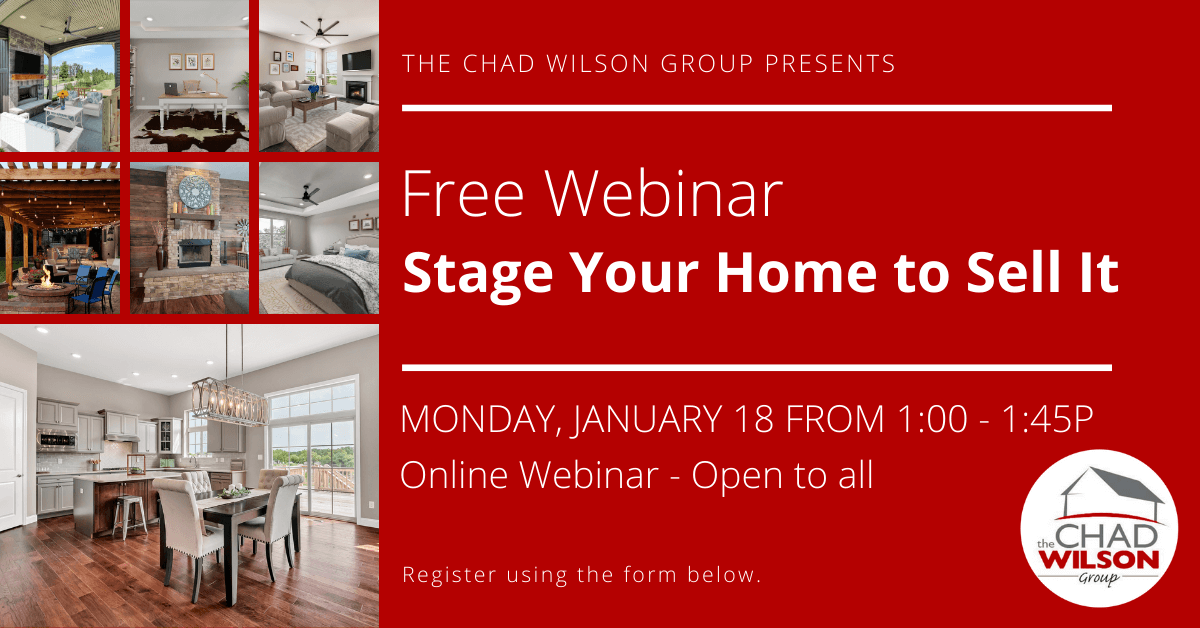 How to Stage Your Home to Sell It
Thinking about selling your home? Not sure where to start? Our own Jennifer Smith, Director of Operations and Heather Weber, Listing Manager, will be presenting "Stage Your Home to Sell It". The session will be on Monday, January 18th from 1:00 - 1:45P. Join us for our Staging Seminar to learn:
The advantages of staging
Facts about today's home buyers
How to stage a home
Staging secrets & tips
After submitting your information, you will receive an email with a calendar invite to the webinar. Within the invite will be a Google Meet link. When it is time for the webinar to begin, just click the Google Meet link from any device, and a host will let you in. If you have any questions about accessing the webinar, please contact Beth Carr at [email protected].