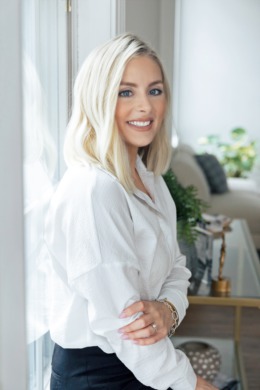 Marketing Coordinator
With over 6 years of expertise in social media, graphic design, and marketing, including 5 years as a successful business owner and manager, Bailey brings a wealth of knowledge and creativity to our team. She is driven by her passion for people and uses her boundless creativity to develop innovative ideas and resources for her colleagues.
Bailey stands out among her peers for her exceptional innovation, remarkable relationship-building skills, keen eye for detail, and impeccable organizational prowess.
Beyond her professional achievements, Bailey's heart belongs to her family. She and her husband, Tommy, share the joys of parenthood with two little boys, Hudson (2) and Mason (1), and they eagerly await the arrival of their third bundle of joy this spring. Together, they cherish their love for travel, outdoor adventures, and quality time with friends and extended family.
In her free time, Bailey indulges in her favorite activities, which include exploring local farmer's markets, whipping up culinary delights in the kitchen, and enjoying cozy movie nights at home. Bailey truly has a passion for marketing and social media and prides herself as a dedicated family person with a zest for life that truly shines.