Chad Wilson
REALTOR®, Licensed in Missouri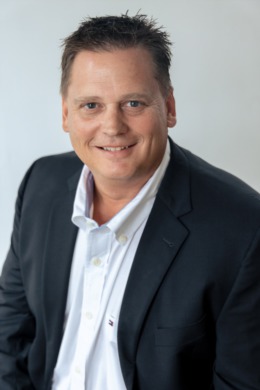 Team Leader and Listing Specialist
As a REALTOR® in Missouri since 2009, Chad is the Lead Agent to The Chad Wilson Group and serves as a Listing Specialist for the Group. 
He has a passion for networking, and his real estate career allows him to work with people from every lifestyle and background. He is dedicated to consulting sellers and buyers on the best real estate decisions for themselves and their families, and he is skilled at negotiating contracts and then walking clients calmly through the emotional decisions in buying and selling homes.
Chad was raised in St. Charles, and he is pleased to raise his children here. He has enjoyed watching the area grow from a sleepy community to one of the fastest-growing counties in the nation. Chad brings to the Group a specialized background as an Air Traffic Controller. In this career, attention to detail, maintaining calm under pressure, and adapting to changing situations is essential.
He also served over 26 years in the Air National Guard with multiple deployments to Hungary, Pakistan, Afghanistan, and Iraq, attaining the rank of Chief Master Sergeant – E-9, the highest enlisted rank. These careers in the corporate world and the military refined his skills in customer service, even in highly emotionally charged times, skills that he brings to The Chad Wilson Group.

Testimonials
We used Chad as our agent in buying our home. He was very friendly, personable, and patient. He also worked around our schedules and kids schedules. He made the whole process very enjoyable. He was also a tough negotiator. I was very impressed! I also have a few friends who have used Chad to sell their home, and their homes sold very fast! Him and his team provide a top notch, professional, classy, and very friendly service! Overall, very impressed with Chad and his team! I highly recommend him to anyone looking to buy or sell their home!!!
The Wilsons, Defiance Buyers
When we decided to purchase a building for our business, we chose CWG Commercial to represent us. Their team impressively handled every aspect of the transaction and then helped us get it fully leased. Highly recommend this team!
Mike V, Commercial Buyer
I cannot say enough good things about the Chad Wilson Realty group. They are consummate professionals, who never let their clients down. They will go the extra mile, no matter what it takes. And that would include early morning help, late evening, questions, whatever it took, they were there for us. You can't go wrong with them. I would never go to any other realtor but them. They are ethical, responsible, and show integrity in all they do.
Tricia Sommer, O'Fallon Seller
Chad and his group did an amazing job of helping us sell our home. We had a speedy closing and his team were amazing to work with. Chad, Jen and Lisa were responsive to our needs and very professional. I would highly recommend them to my family and friends!
Georgia Gorski, St. Charles Seller