Doug Howell
BROKER ASSOCIATE AND REALTOR®, Licensed in Missouri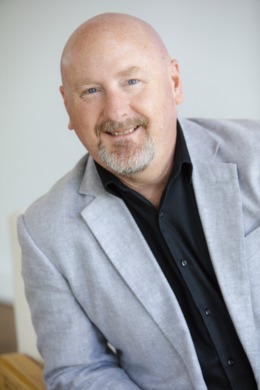 Listing & Buying Specialist
Growing up, Doug knew he was destined to have a career in real estate. His parents were involved with buying real estate, and his mother was a top REALTOR® in the St. Charles County area for many years. After a short career in radio, Doug decided to join the family business, and had owned & operated his own successful office for many years. Doug's 25+ years of real estate experience and his attention to detail are what set him apart from the average agent. His focus is always on the client's best interest, and his experience has taught him how to foresee potential problems in the transaction before they occur, thereby making sure his clients are always prepared and informed throughout the entire process. Doug has always considered his job description to be more of a consultant role, rather than a salesperson. He feels his duty as a Realtor® is to inform, educate, and skillfully guide his clients through the often challenging process of selling or buying a home. Doug's friendly, relaxed demeanor makes him a trusted advocate for his clients, and the reason that they continue to call him (and refer him to their friends and family) anytime they have a real-estate question or need. Doug is married, and he and his wife are proud co-parents of 6 children, plus an ever-growing list of the cutest grand kids anyone could ask for! In his spare time, Doug is an avid reader, loves to cook, and is passionate about volunteering with children. In fact, Doug was recognized by Missouri REALTORS® in their March 2021 Member Spotlight for his service to the community through his work at St. Louis Children's Hospital. Read all about it here.
Testimonials
Doug was the second real estate company we contacted. The first, in short, was pushy and had a different vision than we did. We happened by Doug after contacting him about a home he was the listing agent for. After our first meet-n-greet we decided to sell our home and purchase a new one through him. He was very calm, cool, and collective, and went above and beyond in our first meeting, bringing with him various comparisons in our immediate area and on top of that broke our home statistics down by city, zip code, type of home, etc. We are a data driven couple, so that was wonderful. He made himself available at essentially any time during the week, as late as we needed, and on weekends especially. I don't recall the number of houses we looked at, from Troy, MO to Chesterfield, St. Charles, St. Peters, and their surrounding areas, but he was patient with each one, didn't rush us in our search, and would give us little tidbits of information about each home that wasn't necessarily listed, something that lead his 20+ years in the industry to shine through. After looking at too many houses to remember, we decided to build, and he couldn't have been more supportive with our decision. Doug made it clear that anytime we wanted or needed him there for anything, during the pre-construction meeting, or any time that we met with the builder for that matter, that he would be there. We wanted him there, and he showed up. Additionally, he was there THE ENTIRE DAY for our closing. We were supposed to close early one morning, but due to technical difficulties didn't end up closing until around 5:30PM, about as late as one could, and he was there the entire time. He truly provided the best real estate service we've ever experienced, and this is our third home that we've owned across the United States. Working with the Chad Wilson Group, specifically Doug, was a wonderful experience. Doug has our strongest endorsement to be your real estate professional!
The Williams, O'Fallon Seller and Troy Buyer
Doug Howell was our agent who helped us find a house. We were moving here from Kansas City so we didn't know a lot about the different areas. Doug was very informative and went the extra mile for us in helping us find the right place in our price range. We had some problems to work out with some water damage and water drainage problems in the back. He worked with us, the seller's realtor and the HOA to get things worked out. He even went to the board meeting of the HOA to get further information for us. We also appreciated that he wasn't pushy and he let us take our time in looking at each house. We would recommend him to our friends!
The Dusenberrys, O'Fallon Buyers
We started the search for our house early last year and found Doug to be on our side at all times.We explained him our needs and he was able to get all the correct houses lined up. We saw lot of houses new and old and Doug was able to get all of them scheduled in quick time. He was very informative about various aspects of house. We ended up buying a new construction home and again he was on our side from start to end. It was an absolute pleasure to work with him. More that an agent, I think he is more of a friend now. I would highly recommend him for any service
Sarat & Swarna, O'Fallon Buyers
Wow! This was our first experience selling a home. What could have been an overwhelming and intimidating situation was actually so smooth thanks to the teams insight and efficiency. Every single person was professional and exceeded our expectations. I especially appreciated Doug taking the time to walk us through the process and answering our endless newbie questions. He was honest and straightforward with us- a trait we've noted to be lacking in this profession.
The Prenovosts, O'Fallon Sellers
My son's house needed to be sold due to health problems and we had the great fortune of Doug Howell as our realtor. We found Doug while my wife and I were in the market for our current home. We had a different agent and Doug was the seller's agent for what would become our current home. We were so impressed with our brief conversation with Doug (the seller's agent) those years ago when we bought our home that when we needed a realtor, it was a no brainer. We picked him to help sell my son's house and it was the simplest and best real-estate experience my wife or I have ever had. He's a class act with years and years of experience personally and in his family. His level of competence, professionalism, ethic, and personability is a rare find and we couldn't recommend him more highly.
The Millers, St. Louis Seller
More Testimonials