Erin Shinn
REALTOR®, Licensed in Missouri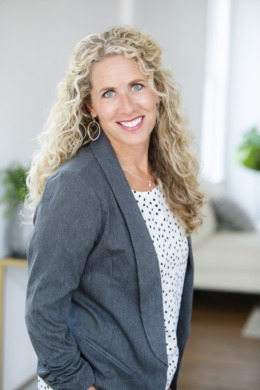 Listing & Buying Specialist
Erin is passionate about knowing your story and listening to your needs in order to best serve you! As a Buyer's Specialist, she believes building relationships, consistent communication and trust facilitates delivering you the best care. Relocating or finding a new home is a pivotal point in your season of life, and Erin is committed in guiding you to make the best informed decision in calling your next place home.
Erin has earned her Master's Degree in Sports Management from Baylor University with a Bachelor's Degree in Education from the University of Missouri - Columbia. She has an entrepreneurial spirit, and her professional experience ranges from being on staff for the Texas Rangers Baseball team to a middle school teacher. In the midst of her 9th year of teaching, she simultaneously built a small personal business in the Direct Sales industry where she led a team of consultants and leaders, all while reaching the top .01% level of leadership in the company.
Erin's people centric nature, professional experience and excitement for celebrating life's milestones guided her in becoming a real estate professional. Through her enthusiasm, communication, attention to detail, and loyalty, she is committed to serving you well.
As a local girl who was born and raised in the Wentzville area, Erin is married and a soccer mom to 3 kiddos. She loves being with her family and serving as a youth leader at church. She finds therapy while running, sees coffee as her weakness, pursues her creative outlets as a hobby, and is fascinated by Walt Disney. Why Disney? Because of his legacy of wanting to make people happy and make their dreams come true.
Testimonials
Erin was amazing. We were out of town buyers, and honestly there is no way we could have done it without her help. From crazy marathon showings and video chat house tours to problem solving in crunch time when we hit a major snag! She was a joy to work with, and we are in an amazing house as a result.
The Krulls, St. Charles Buyers
Our experience with Erin is for sure memorable! Buying your first home is challenging, let alone COVID-19 set in a procedures for closings were changing almost hourly. Erin was on freaking top of it! Texting, calling, emailing us with every change and how she was going to be there if we had any
questions or concerns. She never wavered in her diligence for helping us through the process! We can't thank her enough for her hard work!
Michael Bretz & Jordan Thompson, St. Ann Buyer
Erin was absolutely amazing to work with. She went above and beyond with showing us houses. She drove long distances to show us any house we asked about and, believe me, we looked at a lot. She was always professional and timely; I highly recommend working with Erin.
The Caricos, Washington Buyers
We have been working with Erin on and off for 8 months. She was so easy to work with, knowledgeable, and kind. She would point out what she saw around the house - potential issues and good things - which was really helpful for us. The house buying process went really smoothly with Erin. She is our first choice for a real estate agent in the future.
The Flakes, O'Fallon Buyers
Really loved working with Erin. She was no pressure, listened to what we were looking for, and super knowledgeable as we walked through homes and walked us through the home-buying process. As first-time home buyers, she was just what we needed. So grateful we worked with Erin!
Derek Flake, Florissant Buyer
More Testimonials