Heidi Fuentes
REALTOR®, Licensed in Missouri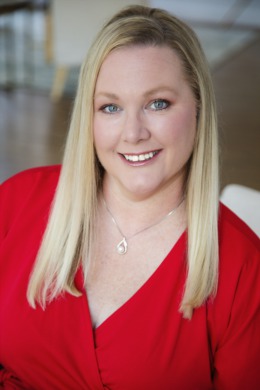 Heidi Fuentes, REALTOR®, Licensed in Missouri
Listing & Buying Specialist
Heidi is a seasoned professional with a passion for Real Estate and providing her clients with the best experience possible. As your Real Estate Consultant, she will listen to your needs and desires so she can fully understand how she can best help you reach your goals. Whether you are a seller, first-time buyer, an experienced home buyer, or an investor, Heidi is focused on making your dreams a reality.
For sellers, her goal is to make listing your home a pleasant and stress-free experience. With her strategic marketing and pricing plan, she helps sellers minimize their time on the market while simultaneously maximizing their profits. It is her goal to ensure that they can move on to their next steps poised in a great position.
For buyers, she listens to understand not only what you are looking for in a home, but also what will fit your lifestyle and bring you years of comfort and happiness. She makes sure her buyers are well informed and educated during the home-buying process from start to finish. To relieve the potential stress of buying a home, she will skillfully guide you through the process, using her years of experience to make home-buying both enjoyable and exciting!
When not showing or listing homes, Heidi is dedicated to her children and family. She spends her free time volunteering at their schools and within the community. Her passion is helping families and children in need of clothing, food and stability. She works towards bringing some comfort, hope, and happiness to those facing the most difficult times. Her absolute favorite time of year is Christmas when she can adopt a family (sometimes 2 or 3) and give them the most magical Christmas they can imagine!
Heidi has built her stellar reputation in the industry on the belief that if she treats her customers well (the way she would like to be treated), they will refer their friends and family to her. This has proven to be a success and she looks forward to making you her next satisfied client!
Testimonials
My husband and I had such a great experience working with Heidi Fuentes
finding and purchasing our new home. She made the process stress free and enjoyable. I would highly recommend her to anyone looking for a new home.
The Masons, St. Charles Buyers
Heidi Fuentes was extremely helpful, and made the process of buying a home so easy. She is very nice and friendly. We highly recommend Heidi and the Chad Wilson Group.
David Miller, St. Charles Seller and O'Fallon Buyer
We absolutely loved working with Heidi! She was very patient as we are first time home buyers. She answered all of our questions right away. She was there for us and supporting us when things got rough with the inspections on our home. We have been in our house since October and couldn't be more happier! Thanks for everything Heidi! This home is perfect for us!
The Rizzutos, St. Charles Buyers
Heidi F was AMAZING when it came to helping us purchase our first home. She went above and beyond every step of the way. She was very flexible with our schedules (showings at 9pm or 8am), super responsive(never waited more than 20 minutes for an answer), and just all around a pleasure to be around. She will be our first and future realtor.
The Hormans, St. Charles Buyers
Heidi at the Chad Wilson Group is amazing! She helped me get into the perfect home for me and my kids where my kids are able to stay at their current schools. In this market that was certainly no easy task. Heidi also helped me find the perfect lender to help get me financed. Her team made sure everything went smoothly and I was able to close in less than 30 days! I am so grateful to Heidi and her team!
Krista Kovach, St. Peters Buyer
More Testimonials