Janie Mueller
BROKER SALESPERSON, Licensed in Missouri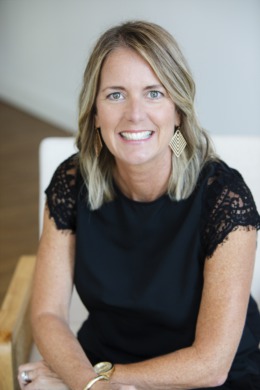 Licensed in Missouri:
1999106134
Listing & Buying Specialist
Janie has been representing buyers and sellers throughout the Greater St Louis area for over 15 years. With the desire to represent her customers at the highest level possible she obtained her Brokers License in 2018, furthering her expertise in the field. She provides guidance and assistance to her clients, whether selling or purchasing properties, to get them the right price and the best possible terms. Janie is dedicated to providing exceptional and personalized service to her clients through the real estate process. 
Janie grew up in St. Louis County and has resided in St Charles County for the last 18 years. She is married to a US Navy Service Member and has two daughters. During her husband's last tour in the Navy she volunteered in a support role as a liaison between the families and the command leadership. When she's not with clients, she enjoys spending time with her family and friends. Some of her favorite things to do include going for a run/walk/hike, participating in watersports, and helping plan fundraisers for the Cure for Carson Foundation. 
Janie is thrilled to be with The Chad Wilson Group and to be part of such a detail-orientated real estate team that provides their clients with the highest level of service. 
If you're searching for your dream home, selling your current home, or looking for investment opportunities, she would  love to help you!
Testimonials
Janie went above and beyond (and beyond some more). Great experience working with Janie and her group.
The Downeys, Hazelwood Buyers
Went through the selling process with Janie and her as well as the whole team was very thorough, professional and friendly. Answered all of our questions we had and couldn't be happier with the entire experience. They helped us to get our dream home.
The Terrys, O'Fallon Sellers
Our experience with Janie was nothing but positive! We are currently in the process of building our new home and just sold our old home. The process can be difficult and nerve-racking at times, but Janie was there for any questions we had and made sure that everything went as smooth as possible.
The Gorhams, St. Peters Sellers & Buyers