Jennifer Smith
REALTOR®, Licensed in Missouri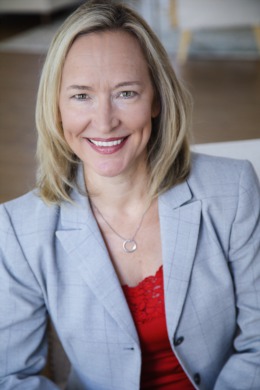 Director of Operations
When the Chad Wilson Group was started in 2012, it was a team of 3 people setting out to do business differently and create an exciting atmosphere in a people-oriented business. Jennifer worked in every area of the business and on the business and helped grow the team to one of the top Mega-Agent Teams in St. Charles County closing over $97 M in sales volume in 2021, serving 329 families. Jennifer established and implemented systems for sellers, buyers, lead generation, transaction coordinating, database management, back office support and company operations. As the team grew, Jennifer was promoted to Director of Operations, a position where she ensures that all systems and processes run smoothly and efficiently, and develops new systems as needed. She holds administrative team members and sales agents accountable to help them meet their individual goals and the team goals. Jennifer is responsible for the training of new agents and administrative team members. She also maintains the budget and prepares financial reports, serves as customer service oversight, and is responsible for the branding and marketing of the team. Jennifer brings to the Team diverse financial, accounting, and business experiences. After earning a Bachelor's Degree in Accounting, she was licensed as a Certified Public Accountant and serviced clients at the largest worldwide auditing, tax and consulting firm at the time. Her accounting career continued at a regional CPA firm, where she assisted clients with auditing and tax services. Later, she managed the selling and administrative budget for the world's leading manufacturer of agricultural machinery. These careers in the corporate world refined her skills in customer service, problem solving, and attention to detail, skills that she taps into daily at The Chad Wilson Group. Jennifer also manages a consulting business, providing tools for other agents to use to service their buyers and sellers at the highest level.
Testimonials
Jen is amazing! She not only knows the intricate details of the entire process but will step in at moments notice to help in any way she can. When my mother in law was purchasing a home and the realtor was not available, Jen was there answering any questions she might have. This just shows the knowledge and dedication that Jen Smith has. The Chad Wilson Team is amazing and I would highly recommend them to anyone. Dr. Amy Fridley
The Fridleys, New Melle Buyer
From start to finish, the Chad Wilson group was fantastic! We sold and purchased a home with them virtually stress free! Lisa, Sharon, and Jen were so pleasant, informative, and eager to help us. We would highly recommend them and will continue to use them for our real estate needs.
The Boegemanns
We had the pleasure of working with Chad Wilson and Jennifer Smith; both are very knowledgeable in different aspects when it comes to selling a home. We were pleased with the whole process from start to finish and wouldn't have done things any differently. I really like how the company uses social media as a tool, and they aren't afraid of technology. All the paperwork was electronic and showings were done through a third party. I would recommend The Chad Wilson Group to anyone that is motivated to sell their home; it will be a great experience.
The Golders, Wentzville Buyers and Sellers
There is no real estate group like The Chad Wilson Group. My husband and I received excellent, personal, and timely service from each member of this team that we have worked with. Chad, Jennifer, and Whitney have been exceptional in their response times, caring in their answers to questions, thorough in their research, and creative in their listing strategies. They sold our unsellable home in DAYS after we had tried for YEARS to sell our home by ourselves or with another agent. We wouldn't hesitate to recommend their services to anyone looking to buy or sell in the greater St. Louis area. They treated us the way we wanted to be treated, and better!
The Standefords, St. Charles Sellers and St. Louis Buyers
The Chad Wilson Group is a professional group of real estate experts well in tune with the local markets and trends impacting the current real estate environment. As first time sellers we didn't know what to expect and were intimidated by the whole process. Chad, Angela, Jennifer and the rest of the team walked us through each step of the process in great detail. This allowed us to make informed decisions and provided for truly "stress free" selling experience. I would highly recommend The Chad Wilson Group.
The Toccos, St. Charles Sellers
More Testimonials