Joseph Fruscella
REALTOR®, Licensed in Missouri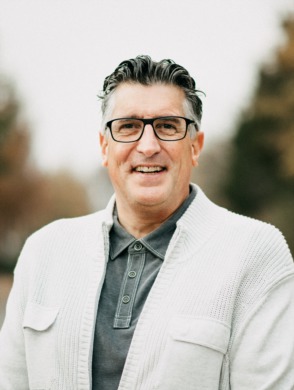 Listing & Buying Specialist
Joseph (Joe) brings to the team a diverse business background and experience in single-family investment properties. Joe has held his Real Estate license since 2009.
Prior to that, he served in the United States Navy from 1979 – 1983 as an Air Traffic Controller. After receiving an Honorable Discharge, he was hired by the Federal Aviation Administration as an Air Traffic Controller and worked in the New York Metropolitan area for twenty (20) years, before relocating to St. Louis in 2003.
Joe currently resides in Chesterfield with his wife and three (3) sons. Joe lives by a very simple, but an equally and powerful philosophy – Always treat individuals with dignity, respect and that your word is your bond.
Joe is a certified "American Warrior Real Estate Professional" - "A program that provides the platform whereby real estate professionals are trained and equipped to handle with excellence the home purchase needs of active duty and former military clients."
Testimonials
We cannot say enough great things about the Chad Wilson Group and Joe Fruscella both on the Buying and Selling side! We met Joe at an Open House he was hosting several month back when we were just starting to consider buying a new home and were only window shopping. We talked with Joe about what we were looking for and what we needed to do to our home to get it ready to put on the market (we were several months away from being ready). Over the next several months we kept in contact with Joe as we were making the updates to our current home letting him know of the progress. The best thing to me about working with Joe is that we would discuss what our plans were as set a time that he would contact us next. He did not bombard us with emails and phone calls constantly but let us move along at our own pace. He was always polite and friendly, giving advice where needed and never pushed us. With all of the stress of preparing your home for sale and finding a new home the last thing you want is a pushy Realtor who is constantly contacting you. Joe would ask how long we needed before he checked back with us and would keep to that time frame, this is a big plus in my book. When the time finally came to put our house on the market and purchase a our new home Joe and the whole team at Chad Wilson was there for us. We were able to find our new home and purchase it quickly and easily. Joe kept us on track with everything that needed to be done with the purchase of our new home and walked us through every step along with his team. On the sale side of our current home they were all more than amazing! From the initial meeting with Joe to view our home and prepare the marketing strategy to the home designer that came to help us stage, the professional photographer that photographed our home for the listings to the listings and open house. Our house was under contract in less than a week for asking price (which was more than we had expected). We could not have asked for a better group of people working with us, they took a highly stressful process and broke it down into easy to accomplish steps working with us every step of the way. We also want to give a special thank you to Lisa Perick, Jennifer Clark and Laura Denningmann who worked with us as well on both the buying and selling of our homes. With the Chad Wilson Group you don't just get an Agent working with you but a whole team of professionals who are great to work with. We are very pleased with the service that we received from the Chad Wilson Group and Joe Fruscella and would highly recommend them for both purchasing and selling your home!
The Tomlinsons, Wentzville Buyers and Sellers
After a job change led us to consider moving across town, we started looking into options.We ended-up going with a new construction home, and knowing we'd need the proceeds from our house sale to make the down payment on our new home, we interviewed a few Realtors to try and find someone who could help us sell quickly AND for the best price.After a few prospecting emails, we received a personal response from Joseph Fruscella with the Chad Wilson Group. Aside from being the
only one to introduce himself, he was the first to outline The Chad Wilson Group's approach to listing, the team approach, as well as give US the next step of calling at our earliest convenience to discuss EARNING our business. No cold call, no suggestions for times to meet, just a low-pressure introduction.
Needless to say, after interviewing Joe against some of the other respondents, we went with The Chad Wilson Group. Aside from being low pressure, Joe seemed genuinely invested in creating a connection and understanding what we needed.It was the best decision we could have ever made.As a marketing professional, I'm a bit jaded by companies who promise one level of service, and provide another, but at every step, Joe and the team provided a level of service I wasn't sure existed in real estate.From the moment we gave Joe the listing, we were definitely recipients of the "simply exceptional service" that was promised. From Joe's tireless looking for comps to ensure the right price point, to working with the staging advisers to make the house look its best, to working with Jen to get the listing descriptions and photos right to highlight the work we did to make the home show the best and get the listing live, the use of the showingtime app to schedule showings that fit in our schedule, to the open house that helped us get our first accepted offer in FOUR DAYS after going live, to guiding us through putting the house back on the market when the initial contract fell through and keeping us positive, to getting ANOTHER contract 4 days after it went back on the market, and then the constant communication with Joe, Lisa and the entire team through the contract-to-closing process - my wife and I kept saying to one another "Why in the world would anyone choose anyone else?!"Long story short, the entire process was as stress-free as selling your home can be, and we are incredibly thankful for the entire Chad Wilson Group. Knowing that we sold our home for the right price and faster than we'd ever thought we would, we can move onto our next step.Thanks, Joe, and the whole Chad Wilson Group!Andrew & NicoleTL:DR - You'll get what you're promised, and you'll be glad you went with the Chad Wilson Group - You'll ask yourself why in the world anyone would go with anyone else.
The Horwats, St. Charles Sellers
We just sold our house in 6 days thanks to Chad Wilson and his team. Everyone was so helpful! Joe Fruscella worked so hard to help us find our perfect house which we'll move into soon and he made sure he got us the price we needed - his negotiation skills are second to none. I wish I could give this team higher than 5 stars! Kudos also to Heather and Lisa:)
The Kinkers, Chesterfield Buyers and Sellers
We used Chad Wilson Group as our selling agents. Our agent was Joe Fruscella. Joe is a friendly and very helpful person. He helped us price our house appropriately and gave us accurate advice. We sold our house the day it was listed in the market. What more could we ask from an agent!! He always returned our calls in a timely manner. We sold our house during Covid 19 pandemic, the toughest times. Joe was there every step of the way. He would even call us often to check and see if we were ok during the lockdown. We were very fortunate to have him as our realtor.
Madhu Parthasarathy, Grover Sellers
Joseph Fruscella helped us located and purchase the lot for our new home. Throughout the process Joseph demonstrated excellent communication skills, astute advice regarding the negotiations, and outstanding customer service skills. If you are in the market to purchase a home or property Joseph is an excellent resource to consider.
The Neels, O'Fallon Buyer
More Testimonials