Kelly Moore
REALTOR®, Licensed in Missouri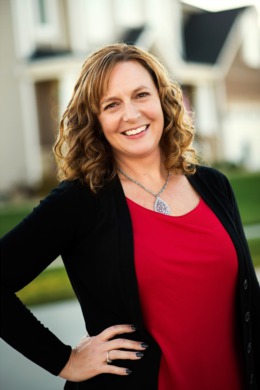 Buyer Specialist
Kelly is a buyer's agent for The Chad Wilson Group at Keller Williams. Prior to earning her real estate license, she stayed home to raise her family of 5 girls! She worked part time for a group of doctors for over 16 years in a variety of roles while managing her large family. Having a great attention to detail is one of Kelly's best qualities and is an asset when writing and negotiating contracts. After spending many years in the OFallon area, Kelly knows the ins and outs of the neighborhoods and can help find which neighborhood will best suit her client's needs. She will work tirelessly to go above and beyond to make sure her clients are truly satisfied with their home buying experience. In her spare time you will find her out running. Kelly has completed 5 marathons and many half marathons in the past several years. As you know, running and training for a marathon takes dedication. Being dedicated to her clients and finding them what they are looking for is always top priority! Today, as a real estate professional, Kelly brings those same skills and talents acquired to each and every transaction!

Testimonials
Let me start by saying that Miss Kelly Moore was absolutely amazing to work with. She came recommended to us and she lived up to the hype. We lived in a condo in Ballwin and we were looking to move closer to my wife's job in Lake St. Louis. We had specific criteria that we wanted met for our dream home and she made it a reality. We were in negotiations for months it was a lengthy process but she always kept a positive attitude and in the end we got the price we wanted. She was available by phone and text at all times through the entire process and even after we closed. We couldn't be happier with our purchase and Miss Kelly was a huge part of it. Anyone looking to buy a house make Miss Kelly your first call and you won't regret it. Thank you for everything.
The Graces, Lake St. Louis Buyers
Kelly Moore was absolutely amazing! We are first time homebuyers, so we didn't really know what we were doing haha. Kelly was there to make sure we knew everything we needed to know and to answer any questions we may have. She was always available to us! She made this homebuying experience a lot less stressful...and we had some curveballs thrown at us so it was pretty nice to have her working with us and making sure things got done.
The Heltons, O'Fallon Buyers
I would suggest to ANYONE buying a home to use Kelly as their realtor. She is knowledgeable, always has her buyers interest at heart, and makes you feel as though you are her only client. My fiancé and I grew so close to her during this process. I am so thankful we stumbled upon her. We now have a forever realtor.
The Bubs
Kelly is an extremely talented Real Estate Professional! Her knowledge of the industry was nothing short of remarkable. She was able to assist and hold our hand through every step of the home buying process. From ensuring that my wife and I BOTH found what we were looking for in a home, to negotiating the best deal, and even ensuring I was fully aware of the different options that were available to me during all parts of this process. Kelly goes above and beyond, you can tell she truly cares about her clients. Her network is vast, and she shared connections with me that will help me now as a homeowner, well beyond our closing date. You will be extremely satisfied if you select her as your partner in your home buying journey!
The Thayers, St. Louis Buyers
Kelly made the whole buying process easy. She told me what needed to be done when, therefore I never had to worry I was missing something. She stayed in contact and was super easy to get ahold of. Kelly was amazing and so was the whole Chad Wilson Group team.
The Carltons, Wentzville Buyers
More Testimonials