Sharon Cooper
REALTOR®, Licensed in Missouri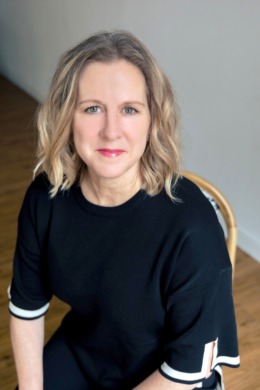 Listing & Buying Specialist
Sharon is the Director fo Sales for The Chad Wilson Group and also serves as a Listing & Buying Specialist. She brings over 10 years of experience in real estate to the team. In that time, she has helped hundreds of clients achieve their real estate goals. Her clients can expect excellent customer service and a commitment to work hard, listen and follow through. She provides quality service to build relationships with clients and, more importantly, maintain those relationships through effective communication and honesty. Sharon knows her first priority is to make her clients happy! Her clients appreciate her flexibility, low pressure sales, patience, ability to listen and hear what a client wants, negotiation and analytic skills, and her ability to accurately price and market a home.
Outside of real estate, Sharon is proud to give back to the community she lives and works in by serving as a trustee of her community home owner's association. In her free time, Sharon enjoys cooking new recipes, eating in new restaurants and spending time with her husband and three children.
Testimonials
After working with one realtor who basically only opened doors for us, it so nice working with someone who cares. Sharon was always willing to take us back to houses we wanted to see more than once. She was always very responsive to texts, calls, and emails. We are so appreciative that she made our first home buying experience a pleasant one.
Shelley Karam, O'Fallon Buyer
Sharon was simply excellent. From her first consult with us we knew she would be great. She took time explaining the process, what she could provide, and answered all of our questions. During house-hunting and all the way through the purchase process she was available and responded rapidly. We were new to the area, so we relied on her knowledge to help us out. While she is very relaxed, that does not mean that she is relaxed when it comes to negotiating for her clients - she really wants to know what your desires are and goes to bat for you. We can't say enough good things about Sharon. Thanks!
Mitch & Emily Humphreys, St. Peters Buyer
Sharon is amazing! She helped us sell our old home and buy our current home. She gave us great advice to get our old home ready for sale. All her tips and professional advice helped us sell our house in just 1 day on the market!!! Buying our home was a breeze as well. Buying and selling a home can be one of the most stressful things you do in life and she made it a breeze. She had great advice, and referred us to an amazing and thorough lender . She made every part of the process smooth and stress free. I would recommend her to anyone who is looking for an smart, professional and caring realtor. Thank you Sharon for helping us find our dream home!!
O'Fallon Buyers and Sellers
Great help in selling my property long distance, her experience knowledge kept things moving and I always felt she had my best interest at the forefront.
Bill O'Shaughnessy, Cottleville Seller
Sharon helped make the closing of our home an enjoyable and effortless process. She walked us through the process with quick and thorough follow through!
Rachel Laramie, Lake St. Louis Buyer
More Testimonials