Straight Talk for First-Time Home Buyers
Posted by Jennifer Smith on Monday, March 30, 2020 at 3:56 PM
By Jennifer Smith / March 30, 2020
Comment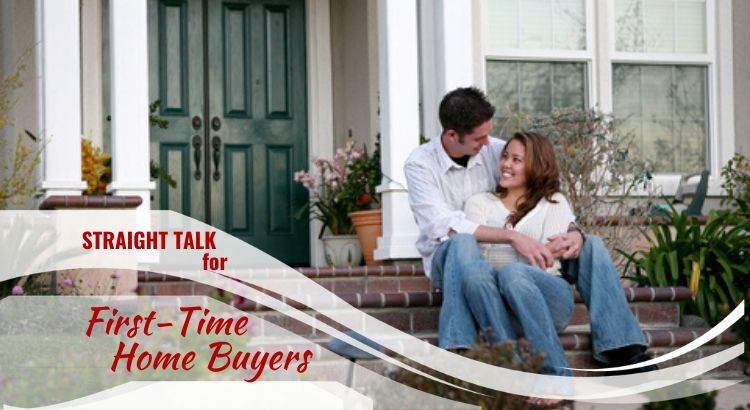 According to the National Association of Realtors®, in 2017, adults aged 36 and younger made up the largest group of home buyers, at 34%. Sixty-six percent of those were first-time home buyers and 92% of these younger buyers hired a Realtor® so they wouldn't have to make these big decisions alone.
One of the biggest hurdles first-time home buyers have to overcome is financing their purchase. While best practice is to have several months of savings as a cushion, young buyers often have a misconception of just how much is needed for a down payment.
One of the most popular financing programs for first-time home buyers is an FHA loan, which has less restrictive qualification requirements and often only requires 3.5% down. That can mean just a few thousand dollars for many home purchases. And, best of all, monthly mortgage payments in the greater St. Louis metro area are often significantly lower than the rent payments. To get more information on what type of mortgage you can comfortably afford, check out the mortgage calculator on our website.
Since our team works with a lot of buyers every year, we also work with a lot of lenders. We have built relationships with great lenders that we trust. Let us introduce you to some of these amazing local lenders by filling out our Mortgage Pre-Approval form. They will help you understand your purchasing power after weighing your income, your expenses, and your future plans. You may be delighted to find out how much you can save each year by buying rather than renting.
Dean and Emily are Chad Wilson Group past clients who bought their first home with us. They trusted us to help them find a home and walk them through the processes to purchase it. In this video, they talk about the timing of their decision to purchase and why they wish they had done it sooner.
If you are thinking about buying your first home, contact The Chad Wilson Group so our experienced agents can help you find the best home for your lifestyle. Our trusted lender partners will provide sound financial advice so you make a wise investment. We are excited to help make your home ownership dreams come true, just like we did with Dean and Emily! Brian & Meagan - First-Time Home Buyers
Buying a home for the first time can be both exhilarating and terrifying. Working with an experience and knowledgeable Realtor is so important to navigate the process to a successful end. In this video, Brian and Meagan talk about their experience working with Kelly Moore. They explain how they lost out on one home, but ended up finding their dream home using some strategic creativity.