How COVID-19 Has Changed What Your Dream Home Looks Like.
Posted by Beth Carr on Tuesday, September 1, 2020 at 12:49 PM
By Beth Carr / September 1, 2020
Comment

What the pandemic is changing about what you want and need in your home.
When asked about your dream home, what do you picture? Do you see a house with a big yard or a lakefront property? Maybe you envision a large kitchen, a wraparound porch, or a three-car garage. We have all thought a lot about what our perfect home looks like, considering it's probably the largest purchasing decision we make in our lives! The pandemic has already changed the way we play, shop, and spend our money, but something else it has changed that most may not be aware of, is what people are looking for in their homes. Many who thought they had what they wanted are finding that these life changes have reshaped their desires for where they live. Our homes have become a place where we not only live, but play, work, and even attend school as well. We are using homes in new ways and with that comes new needs. Let's take a look at some of the features that real estate agents in the St. Louis metro area are seeing home buyers look for more often.
A House With More Space
People are outgrowing their homes way faster than they ever expected. After making a temporary switch to a remote workforce, several employers found it was best to keep it that way. Work situations we thought were going to be short-lived are here to stay. For newly remote employees, a temporary office set up must become a permanent one, and dedicating a space for work makes working from home easier. On top of that, with many schools starting virtually, children are now learning at home too. When everyone needs to focus, having their own space is important. The need for more space has been a driving force for many to sell their home and move somewhere bigger this spring and summer. Home offices and dedicated learning spaces are now something many home buyers look for, and home builders are working these types of spaces into their floor plans more regularly.
A House With More Amenities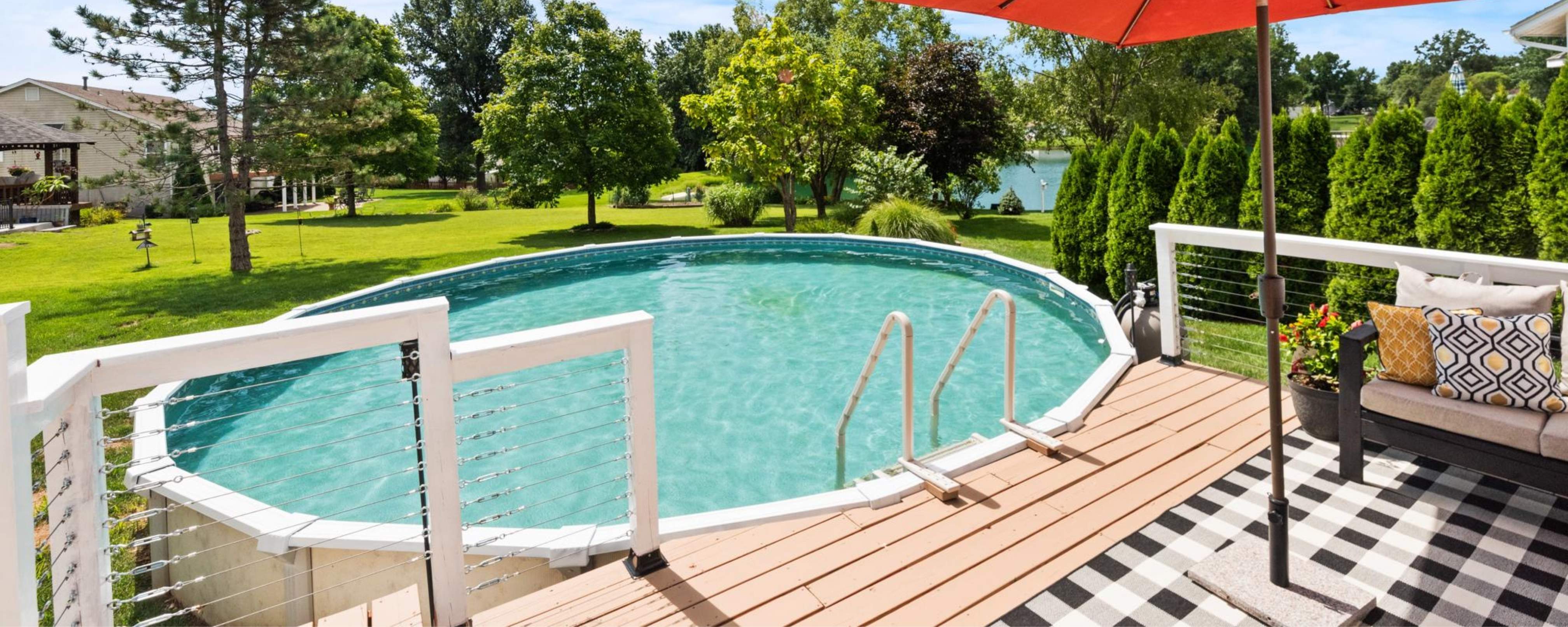 After months of being stuck at home, many have realized the home they are in is missing something. Pools and playgrounds weren't always necessary, because local parks and businesses offered these things. The shutdowns from COVID-19 changed that quite a bit. Playgrounds were wrapped with caution tape and, as summer began, public pools sat empty. Families longing to cure their boredom had to do so right at home. Families began wanting things like large backyards for pools, swing sets, trampolines, and other ways to have fun at home. Home owners are now finding that the space for entertainment options is more important and has motivated many to move into homes where they have more room outside. As the pandemic drags on, swimming pools, recreation rooms, and large backyards are now common requests for home buyers who are thinking more about ways to have fun without leaving the comfort and safety of their house.
Increased Rural Interest
71% of respondents in a survey posted by The Chad Wilson Group Facebook page said they would prefer privacy with acreage over suburbs with neighbors. There seem to be several reasons for this increased interest in country living. As mentioned earlier, many people are now working remotely and no longer need to stay close to their workplace. There is also a health and safety factor. The UN noted that 90% of coronavirus cases worldwide are concentrated in urban areas. It's easy to believe since cities are usually more densely populated than rural areas, making physical distancing more difficult. Rural properties also tend to have more land, which opens up the opportunity for more at-home entertainment that many home buyers are looking for. The property values in rural areas have also not seen the same rapid appreciation as many of the urban areas, meaning home buyers can find properties at a lower cost than their urban counterparts. Lower home prices mean lower mortgage payments, making rural communities a great option for those looking to stretch their dollar. We expect to see this trend continue as people are seeing the rural property benefits more often.
Secondary and Vacation Home Purchases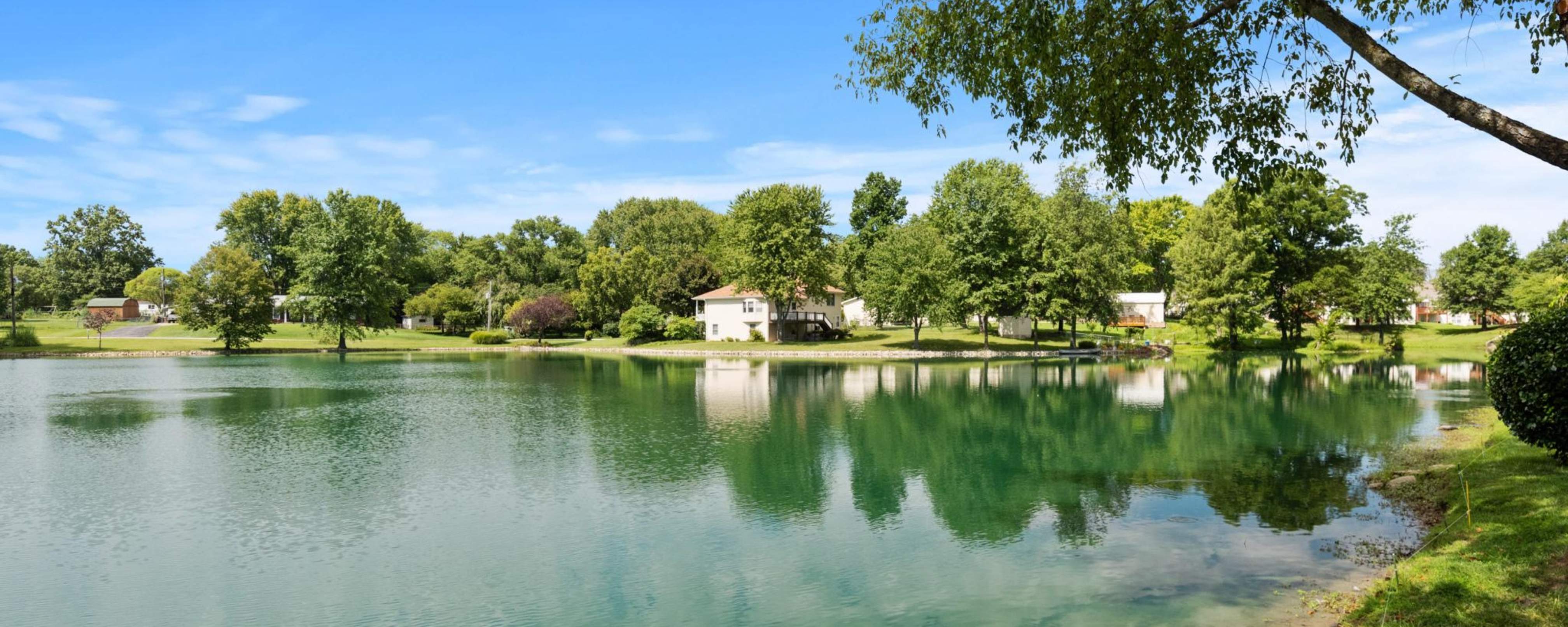 In the heart of the pandemic, everything non-essential was closed. As planes were grounded and beaches, theme parks, and entertainment venues shut down, many people had to cancel or postpone their vacations. After pushing trips back a few months, then a few months more, families gave up hope of making it to their destination. Things are starting to open again, but there are still plenty of restrictions in place making travel more difficult. There are also a lot of people who are still hesitant to travel because of health concerns. One solution that many are choosing is to purchase a second home where they can get away safely. Lakefront property, especially at the Lake of the Ozarks, has become a hot commodity, as people are longing to find a safe escape with their loved ones.
Ready to make a move?
Inventory is low and homes are selling faster and faster. Many home sellers are receiving multiple offers, some over asking price. With home values rising, there is no doubt about it, now is a great time to sell! On top of that, interest rates are low so home buyers can get even more for their money. If your vision of the perfect home has changed, we are here to help. Let us help you find out what your home is worth, or set you up on a search, and get you into your new dream home sooner than you ever imagined!
Also, if you are interested in a vacation home, we can help you throughout the country! We have a large network of agents that we can recommend in just about any state that you'd wish to move within the United States. Whether you are interested in purchasing a vacation property at Lake of the Ozarks, Branson, or anywhere else in the United States, contact us to recommend an agent that we know and trust.