10 Tips to Increase Your Home's Curb Appeal
Posted by Jennifer Smith on Tuesday, May 12, 2020 at 4:33 PM
By Jennifer Smith / May 12, 2020
Comment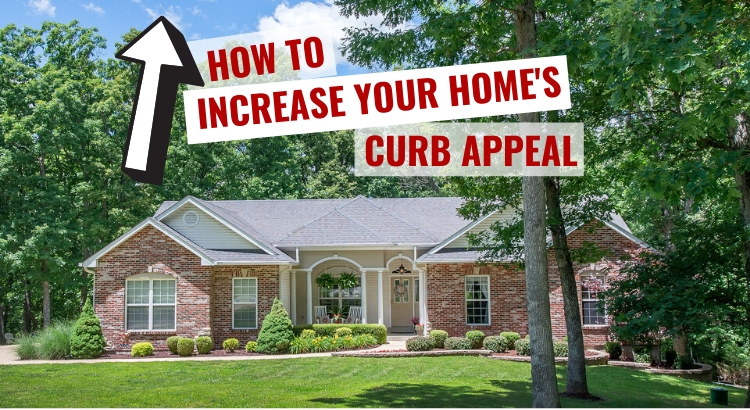 Curb appeal is a phrase that gets thrown around a lot in real estate circles. But what is curb appeal? A strict definition of curb appeal is a home that has an attractive exterior when viewed from the street. Yet, curb appeal is so much more than that. It is that warm and fuzzy feeling you get when you step back and look at a home, appreciating all the care and detail that went into the landscaping, lawn, accessories, decorating touches, home details, and overall home design. A home with curb appeal speaks to you and tells the story that it has been loved and well cared for. It could be a million dollar home, but it could also be a little bungalow or cottage home which radiates a positive emotional response.
For homeowners considering selling their home, spending some time cleaning, maintaining, replacing, or freshening up the front exterior of your home and yard will ultimately help you make your home more appealing to buyers, minimizing your time on the market and maximizing your return. For homeowners who just want to love where they live or maybe keep up with the neighbors, increasing a home's curb appeal is great for your neighborhood, for building equity in your real estate investment, and for providing you joy and pride in your own home.
Whether you desire to increase your home's curb appeal because you are preparing your home for sale or because you value pulling into the driveway and admiring the place you call home, we've put together some tips to help you start your home improvement project. So let's get to it! Below are our tips to freshen up your home's curb appeal.
Tip #1 - Refresh the Front Door and Front Porch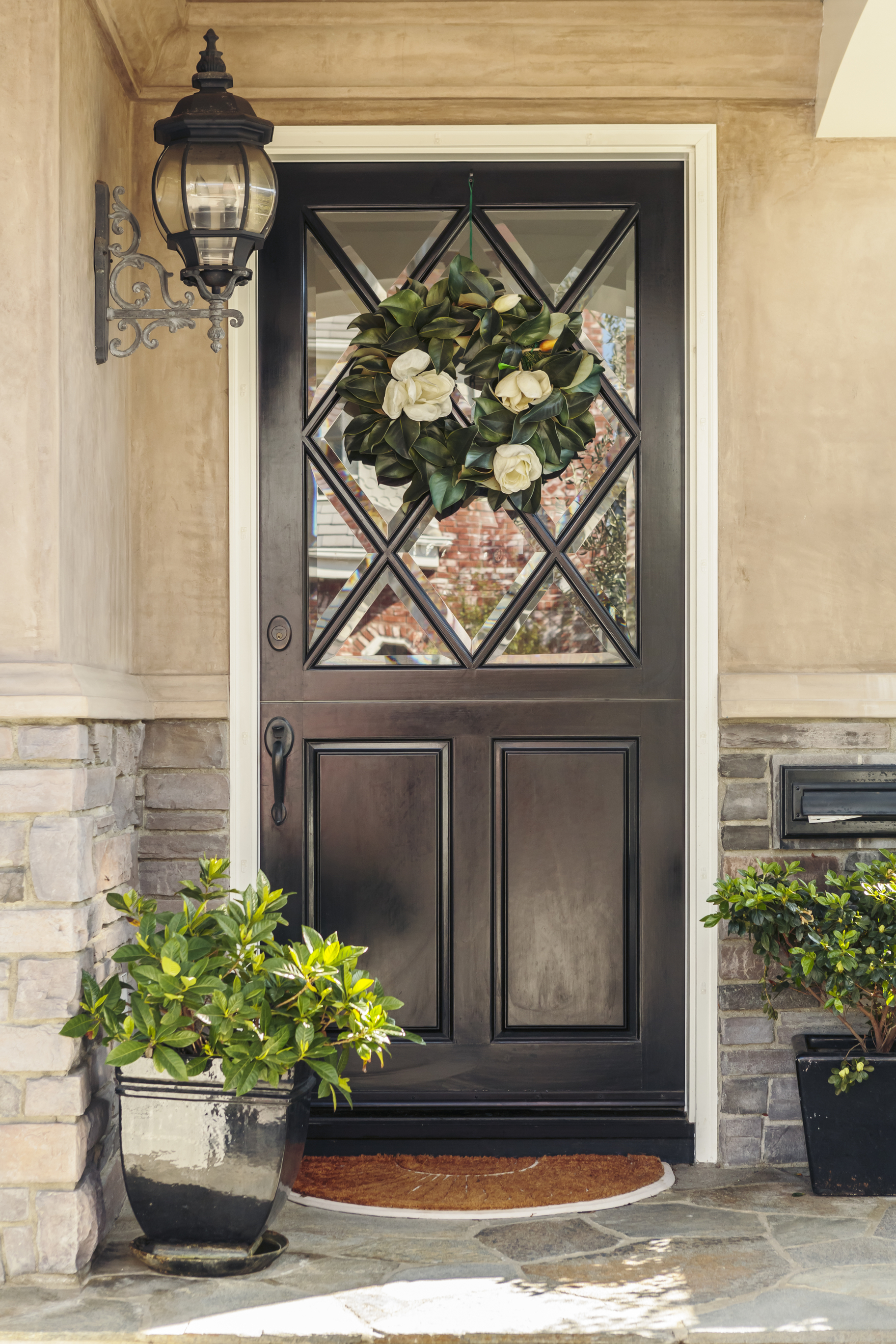 The front porch...the place that sets the expectations for what your guests or your buyers will experience once inside the home. In the real estate world, we often tell our sellers to pay special attention to this area. When a real estate agent is fiddling with the SUPRA box or the lockbox, the buyer is usually standing right beside them, inventorying for any defect they can find. If you can cancel out buyer objections, like faded paint, bugs' nests, etc, and spruce up this area to excite the buyer, then you are on the right track to setting a great first impression. We recommend at least a good washing of the dirt and pollen off of the front door; consider a fresh coat of paint on the door and trim. Sweep and clean the porch.
Tip #2 - Spruce Up Home Accessories
Once the porch is cleaned and prepped, now the fun begins. Time to decorate and spruce up accessories. Check out the house numbers...do they need a fresh coat of paint? Or is it time for new house numbers? What about the doorbell...is it faded or even broken? A fresh new doormat or a seasonal wreath goes a long way to making the entry of the home inviting.
Tip #3 - Replace Outdoor Lighting
Not only does your outdoor lighting illuminate your home for safety, it also provides aesthetic appeal. If your outdoor lighting is looking worn, consider spray painting or purchasing a new fixtures. Consider installing the highest wattage bulb that your light fixture supports.
Tip #4 - Wash or Repaint Siding
St. Louis homes often have vinyl, aluminium, wood, stucco or brick siding. All of these types of siding benefit from power washing at least every couple of years. Although, the north sides of homes are typically prone to more mildew and may need more frequent washing.
Tip #5 - Wash Windows Inside and Out
And while you are pressure washing the siding, consider cleaning the exterior windows as well. Clean windows allow the light to flow into your interior so much better, putting your home decor and features on display. Then, head on indoors to clean those windows from the inside as well.
Tip #6 - Add Flowers and Greenery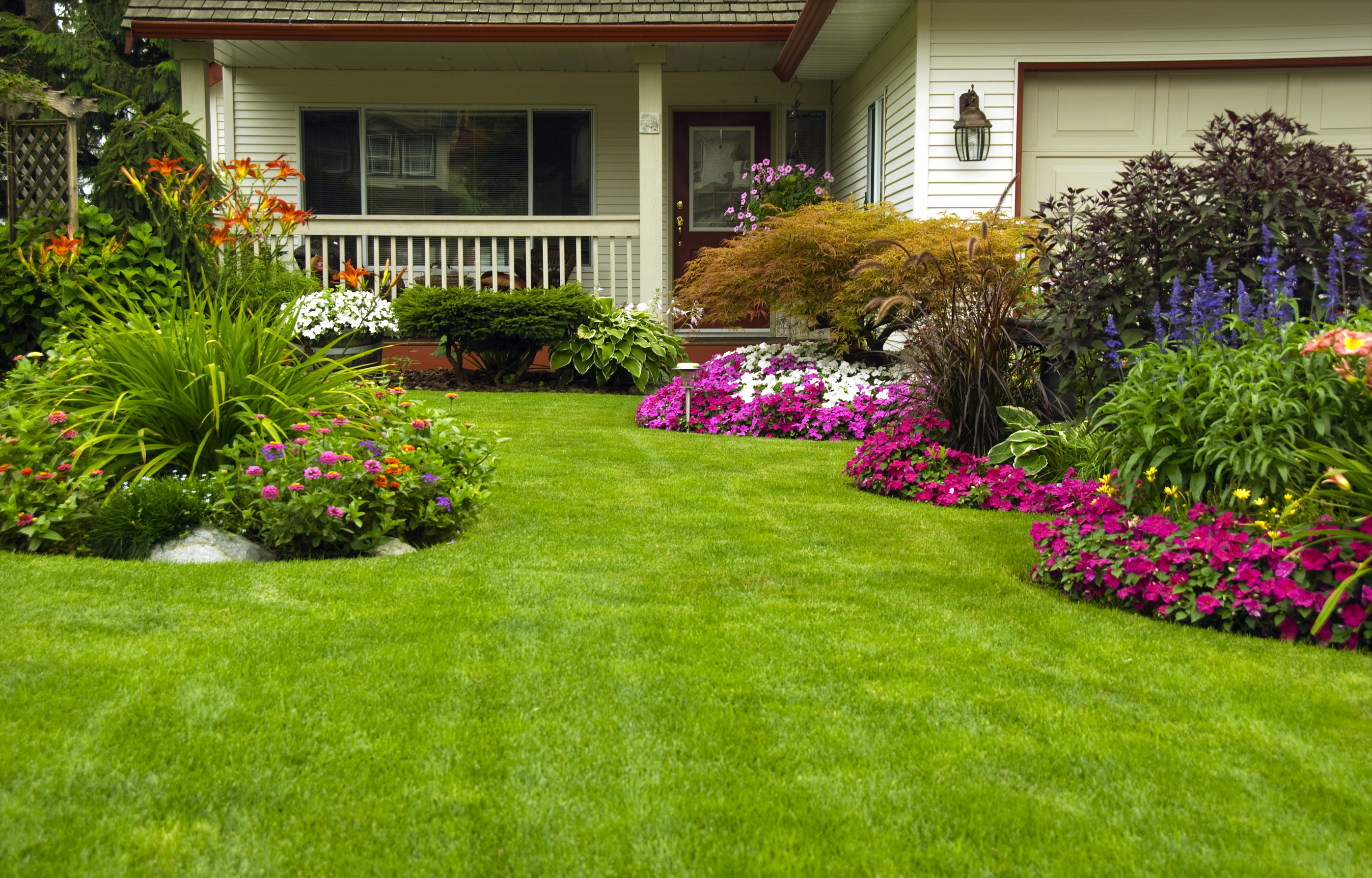 Survey your existing bushes, trees and flowers. After several years of growth, your landscaping may have become overcrowded and may benefit from thinning out. Perhaps it is time to divide plants or give them a good trimming. Perennials and bulbs are great year-round choices to provide a pop of color to your landscaping. Install potted or hanging plants with colorful annuals to provide color the whole season.
Tip #7 - Rejuvenate the Front Lawn
A well-manicured lawn speaks volumes about the curb appeal of a home. The clay-like soil throughout much of the St. Louis area combined with the extreme summer temperatures can make it difficult to maintain a vibrant green lawn through the summer season. The best looking lawns in our area are treated regularly with weed pre-emergents, fertilizer, grub control and possibly fungicide. While a lawn irrigation system isn't a necessity, it sure makes regular watering easier; and regular watering is important to give your home lush grass. For a quick spruce up, use an edger along the sidewalk, front walk, and driveway.
Tip #8 - Inspect the Roof
Since the roof is such a huge part of the home, it is important to pay special attention to its overall appearance. In the St. Louis area, asphalt shingle roof tiles are very common. And while they are relatively low maintenance, after several years St. Louis weather can take its toll, leaving stains on the shingles. If there is staining on the roof, consider hiring a professional to carefully clean the stain without damaging the surface of the shingles. Also, inspect the roof for missing or damaged shingles & flashing. Make any necessary repairs. Again, consider hiring a roofing contractor to make repairs if you are seeing loose shingles, as it may be indicative of a larger issue.
Tip #9 - Clean the Gutters
In areas of St. Louis with more mature trees, leaves and twigs can accumulate in the gutters regularly. Not only does this look messy, but clogged gutters can result in water creeping under the roof shingles causing potential damage or water issues at the foundation of the home. While not a glamorous job, it is an inexpensive job providing great improvement to the overall appearance of the home. In areas where more frequent cleaning is needed, consider installing gutter covers to keep leaves out of the gutters.
Tip #10 - Spruce Up the Driveway
The driveway is often a big feature of the home's curb appeal, and yet we often don't really think about a driveway adding curb appeal. It seems more appropriate to say that a dirty, grimey driveway with a lot of cracks can detract from the curb appeal of the home. Therefore, take some time to inspect it. Does it need to be pressure washed to remove stains and dirt? Does it need crack maintenance?
Closing
Perhaps the most difficult part of determining where to start in increasing your home's curb appeal is being able to step back to see your home fresh through a buyer's eyes. It's easy for us to overlook minor or even major imperfections with features that you see day in and day out. Sometimes it is helpful to ask a friend or family member to provide some candid feedback on areas of priority for your home. Or better yet, if you are preparing your home for sale, ask your real estate agent on tips to increase the curb appeal of your home. Our team provides a free staging consultation with an award-winning staging company that can help you prioritize projects to provide maximum curb appeal.
These tips to increase the curb appeal of your home may add value to your home or even perceived value in the eyes of potential buyers. If you are contemplating selling your home, register today for a seller consultation with our top team.