Myth vs Fact: The Best Time to Sell Your Home
Posted by Heather Weber on Monday, November 4, 2019 at 10:06 AM
By Heather Weber / November 4, 2019
Comment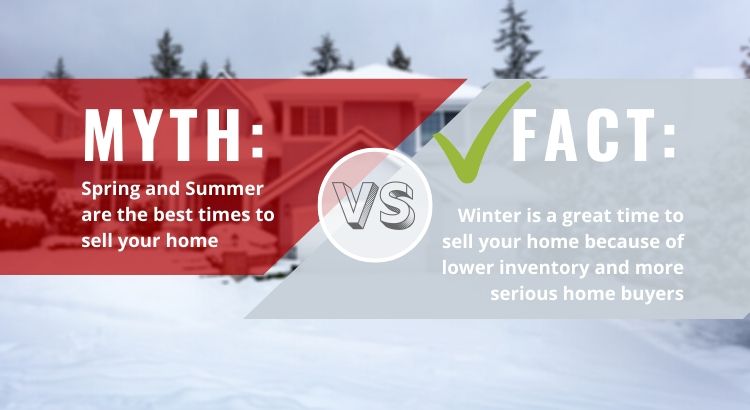 It is a commonly held belief that the best time of the year to sell your home is in the spring or summer. The weather is generally agreeable, lawns and landscaping are in bloom, which makes for attractive curb appeal, and it is a more convenient time of year for families with children to move into new school districts. While it is true that far more real estate transactions occur during the warmer months, it is a myth that the winter is a bad time to sell.
Just ask Chad Wilson. Through his years working with home sellers, his belief that great opportunities to buy and sell happen during the winter has grown. To back up that hunch, he pulled data from the St Charles County Association of Realtors (SCCAR) to see what it showed. Analyzing data from 2008-2018, he found that, while March-July are highest in terms of volume, November and December hold some surprising outcomes.
"Comparing Active homes against Pending homes each month shows that November and December may be the best months to sell a home," said Chad. "The number of Active homes decreases significantly those months, probably because people are under the impression that you should not list a home over the holidays. That means home sellers have less competition on the market."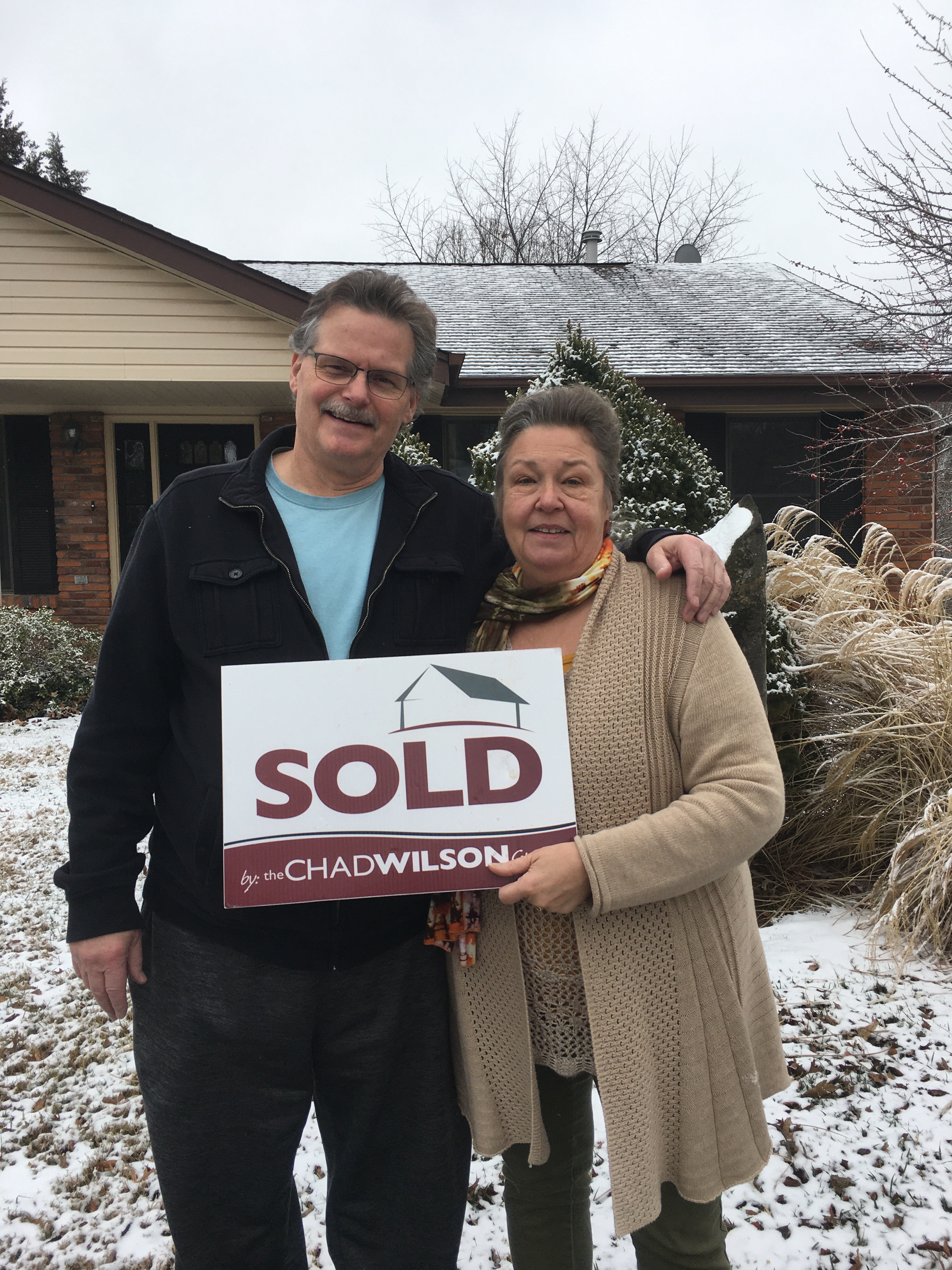 Imagine you need bread, so you go to the grocery store. Instead of 25 brands to choose from, there are only 5. You must buy bread, your family needs to eat, so you choose from among the 5 on the shelf. Facing less competition, the bread makers have a higher probability of selling their product.
In terms of real estate, buyers are searching for homes every day of the year. Family situations, job relocations, life changes, and the like occur every month, so buyers are constantly in need of a home to purchase. Despite the lack of inventory, many buyers cannot afford to postpone their purchase for months, waiting for more homes to come on the market. Less competition means opportunity for home sellers. And winter buyers are generally more serious, as folks usually don't window shop in the cold.
Let's use some real numbers. In 2018 in St Charles County, the months with the highest number of Active homes for sale were April, May and June, with between 924-929 homes Active each month. In December, there were only 254 Active homes for sale on the market…less than 1/3 of the inventory from which buyers could choose.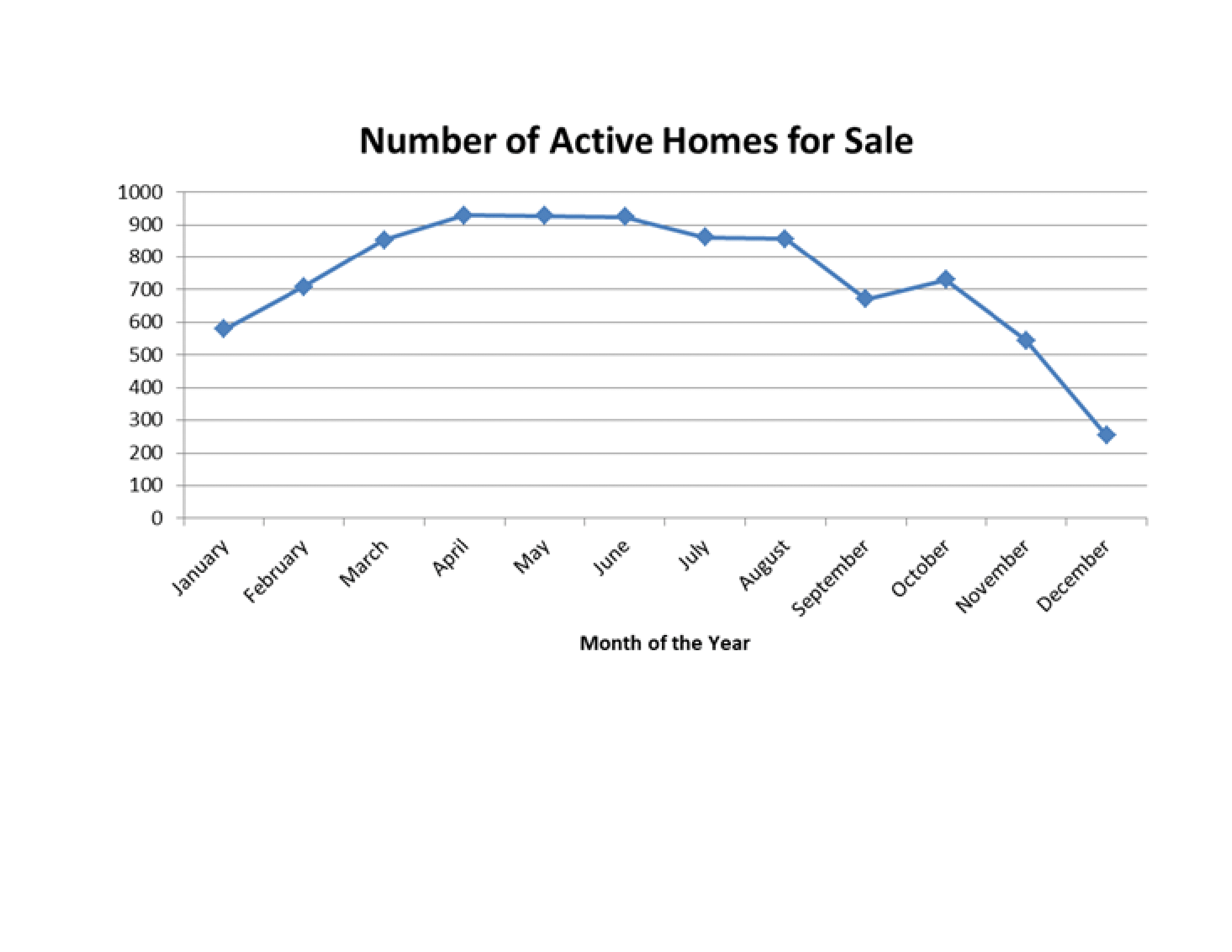 Comparing monthly results for 2019 in St Charles County, in May, 712 homes were sold with a median sales price of $240,000 and an average of 12 days on the market. For December, only 558 homes were sold, but the median sales price was $241,000 and they were on the market for an average of 19 days. Many home sellers are surprised to learn that the difference in outcomes between the busy spring and summer months is not that significant from the less hectic winter months.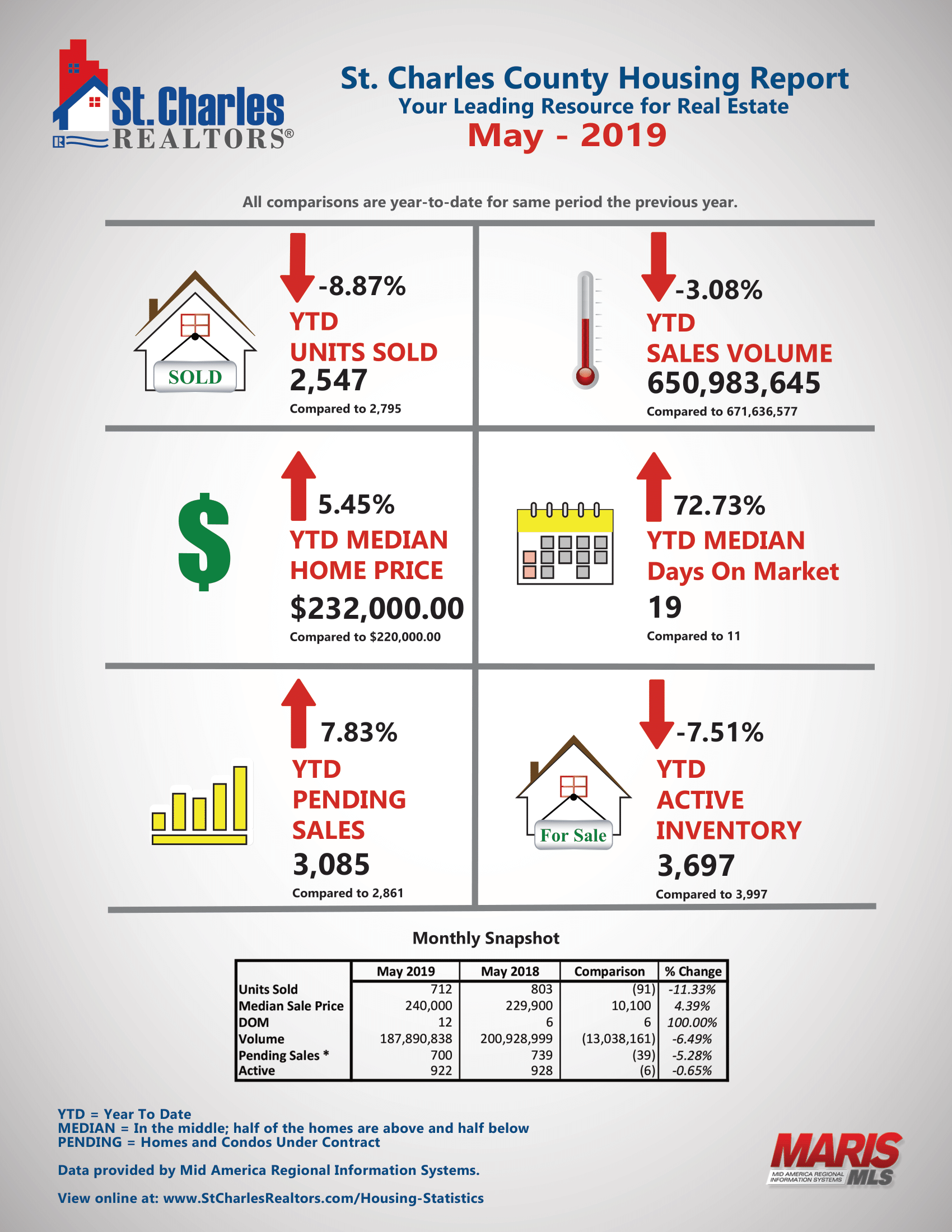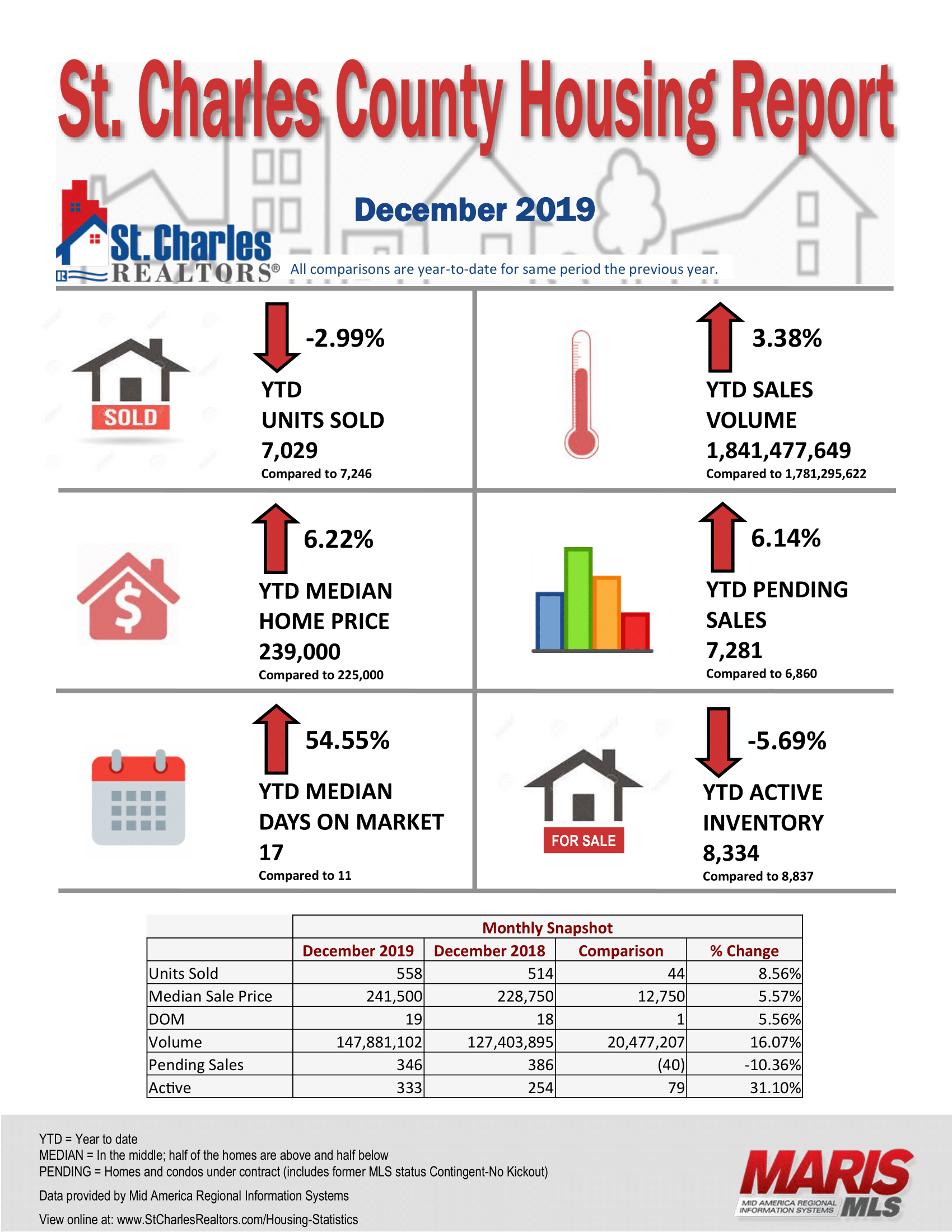 So what could that mean for you if you want to sell your home in the winter? It might mean that it could take a few days longer to sell than if you had listed in the spring or summer, but you will probably have to endure fewer showings, which are disruptive, since the overall sales volume is less, and you most likely will not make significantly less on the sale.
Just because it's cold outside doesn't mean you have to despair if you have a home to sell. Let our experienced and educated listing agents show you how they help their sellers reach their goals every month of the year.
A side note, if you are thinking of selling your home over the holidays, read our helpful blog about decorating your for sale home for the holidays.