Pros and Cons of Holding an Open House for Your Home Sale
Posted by Beth Carr on Sunday, February 21, 2021 at 9:00 AM
By Beth Carr / February 21, 2021
Comment

In today's tech-enabled home-buying world, are open houses still relevant and effective tools for sellers to sell their home? Except during a short-period in 2020 when COVID lockdowns prevented open houses, open house directional signs leading buyers to weekend open houses continue to be very popular in the St. Louis area. However, just because open houses are common, does not always mean they are necessary or effective for every home sale. To hold an open house or not is entirely up to the seller and their agent, and it is all about doing what makes sense for them and their situation. Like almost anything, there are pros and cons to think about when making the decision to hold an open house or not.
The Chad Wilson Group listed 145 homes in the St. Louis Metropolitan area in 2020, and 72% of these listings held an open house. It is important, however, to note that due to the strong sellers' market, many of our listings planned to hold an open house, but were under contract before doing so. Due to COVID-19, we also experienced a few months in the St. Louis metro area where open houses were not being held (except virtually) due to health and safety concerns. In the end, a majority of our clients opted for an open house. Let's take a closer look at some of the pros and cons that sellers should consider when deciding whether an open house is right for their home sale and for their personal comfort level.
First, What is an open house?
An open house is pretty much exactly what it sounds like. A home seller chooses a date and time frame to open the doors of their home on the market to anyone who would like to view it. They prepare the home just as they would for a showing, but instead of a private viewing with a single buyer and agent, their agent hosts and anyone is able to walk through. This may include real estate agents, other sellers (your competition), curious neighbors, people just looking for fun (more on that later), dream-filled buyers who can't qualify for the home's price, and finally potential buyers of the home. We've put together a handy preparation checklist you can download below.

Pros of Holding an Open House
Additional Exposure for Your Home
Traffic is a good thing. Not just the physical traffic, but also the internet traffic that is generated by advertising an open house. We heavily market every open house on the internet and to other real estate agents. We market through the MLS, Zillow.com, Realtor.com, Facebook, Instagram, and more. One of the most important tasks of a real estate agent is making sure as many people know about their client's listing as possible. A good agent will ensure a strong reach in their marketing approach to make sure that their sellers get the most for their home. While these days most marketing is primarily online, an open house provides an additional opportunity for a home for sale to gain public exposure. The more people are aware of a listing, the better chances a seller finds the right buyer for their home.
Low-Pressure Environment for Buyers
Holding an open house also provides an opportunity for buyers to view a home in a low-pressure environment. Of course an agent will be available to keep an eye on those walking through and to answer any questions that may arise, but an open house viewing is typically more casual than a scheduled showing. Additionally, an open house gives buyers who are in the very early stages of the home-buying process an opportunity to view homes without establishing a relationship with a real estate agent to grant them private showings. This type of low-pressure environment can attract buyers who may not have viewed the home otherwise.
Also, a High-Pressure Competition for Qualified Buyers
If the open house has a frenzy of activity, buyers attending the open house with the intention of writing an offer will know that their offer will need to be competitive to win out over the competition. They are able to see how many other people might be interested, versus private showings where the buyer is not able to see how many others might be looking at the home as well.
Additionally, we find with our sellers that by holding an open house on the first weekend after it goes live on the MLS, potential buyers finding it on the MLS feel a little more pressure to make a move quicker, as they don't want to lose out to the open house crowd. If a seller chooses to hold one, they should consider the timing to maximize the effectiveness of the open house.
If Traffic is High, It's a Good Use of Your Time

Especially in a strong sellers' market, there may be many buyers who want to see the home. An open house will allow many potential buyers to see the home in a short two-hour window, versus allowing just private showings. If a solid marketing campaign can direct buyers to the open house, it can reduce the number of times the seller must leave to allow for private showings. This might be a chance to save sellers a lot of time and inconvenience.
Cons of Holding an Open House
Little Chance of a Sale
The percentage of homes that actually sell as a direct result of open houses is less than 3%, so it is unlikely that a seller will receive an offer based on the open house alone. A majority of homes are sold to buyers who are working with a REALTOR®, request a showing, and tour the home privately. Those who approach the home search in this way tend to be more serious about purchasing a home than the crowd that might visit during an open house.
Unqualified Buyers
Buyers who are prequalified and working with a real estate agent know exactly what they can spend on a home and would not typically request a private showing for a home they cannot afford. Since an open house allows anyone to walk through, it is likely to attract buyers who are not qualified to purchase the home. This means that when a seller holds an open house, they might have buyers walking through who cannot actually afford to purchase the home
Nosy neighbors and Uninterested Viewers

Open houses often attract the attention of curious neighbors and others who have absolutely no intention of buying the home. Some want to see how the home compares to their own, or how it is decorated, while others simply view for their own enjoyment. Either way, sellers should expect that not everyone walking through the door during their open house is even looking to purchase a home at all.
Security Concerns
It is worth noting that opening a home to anyone who wants to come inside does have the potential to attract nefarious activity. The opportunity to walk around the inside of a home, mostly unsupervised, gives criminals the chance to case a house for a later break in, especially if it is vacant. It is also important to make sure that valuables, including things like prescription drugs, are secured before an open house to prevent potential theft. Sellers should speak with their REALTOR® about their procedures for open houses, and what actions they may take to prevent theft.
Some Properties Won't Get Traffic
Some properties are just not ideal for hosting an open house. And asking the seller to prepare their home for an open house and then vacate the home for several hours just seems like a waste of everyone's time. Some properties that are in more rural and hard-to-find areas just may not be worth hosting an open house.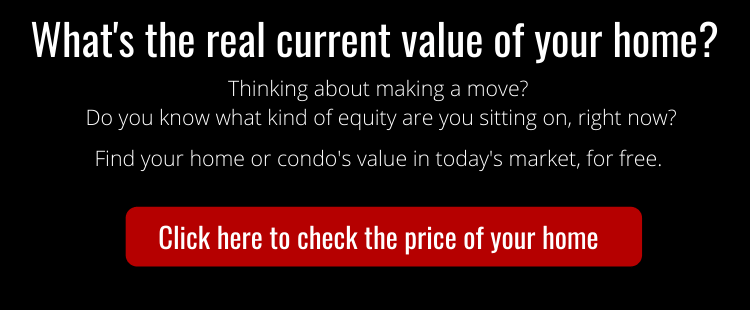 An Effective Marketing Plan is Important
The choice to hold an open house or not is a personal one. If a seller feels the pros outweigh the cons, then they should absolutely do it! Sellers should understand, though, that open houses are not required to sell a home, and good real estate agents can sell a home without one. They are simply one tiny piece of the marketing puzzle. There are many things that top real estate agents or teams will do to ensure the best outcome for their sellers. They include the following:
Work with professional home stagers to ensure the home is being presented in it's best light.

Hire a professional photographer to capture your home at its best to elicit a positive emotional response in buyers, so buyers click on the next photo in your listing, not the next listing

(we go in depth on the importance of real estate staging and photography

here

)

Have a strong social media presence and reach, including special posts for open houses and other updates.

Go above and beyond in the creation of unique and eye catching printed and digital marketing materials, including flyers, videos, property websites, and more.

Utilize the latest technology, such as mobile marketing, single property websites, and other highly effective methods to make your listing stand out.
»»»» Ready to talk to us about selling your home? Register HERE for a no-obligation seller consultation.
Are you thinking of selling your St. Louis or St. Charles area home? The Chad Wilson Group can help you through the entire selling process from start to finish. Our team of experts is ready to serve you with strategic pricing and a dynamic and diverse marketing campaign. We can help you weigh the pros and cons of holding an open house to decide the best course of action. You can rest easy knowing that our team has done everything we could to secure the best outcome for your home sale. If you are ready to speak with us, fill out the contact form below and a team member will be in touch.