How to Easily Sell Your Home the Minute You're Ready
Posted by Beth Carr on Thursday, November 12, 2020 at 12:50 PM
By Beth Carr / November 12, 2020
Comment

The Chad Wilson Group and their business partner, S.O.S. Home Sale, are ready to help you sell your home as soon as you are ready, no matter what your situation may be.
Sellers come to our team with many different needs. Some fit into the traditional listing model where we walk them through the sale process, from pricing and staging to negotiation and a successful closing, within their desired timeframe. Some home owners have a need to sell in a different format. For a variety of reasons, these owners may not want to go through the process of preparing their home for sale, including decluttering, updating, making repairs, and staging, and would rather streamline the sale process.
To meet the needs of those sellers, The Chad Wilson Group has partnered with a local home buyer, S.O.S. Home Sale, who will make an offer to purchase a home as-is, with no inspections, no appraisal, no financing contingencies, no commissions, and on the homeowner's preferred timeline. Closing can happen as quickly as 7-10 days, if that is convenient for the seller, or can be set for a future date that is more appealing. It is important for sellers to know that a traditional home sale is not the only route to sell their house.
"Over the years, we have helped many home owners who are looking for this easy, as-is sale option," said Chad Wilson. "Rather than refer these home owners to real estate investors with whom we have no established, proven relationship, we decided to work with a locally-owned company, from right here in Saint Charles, that has an outstanding reputation for integrity and service. We feel this is the best way to serve our clients and confidently meet their needs."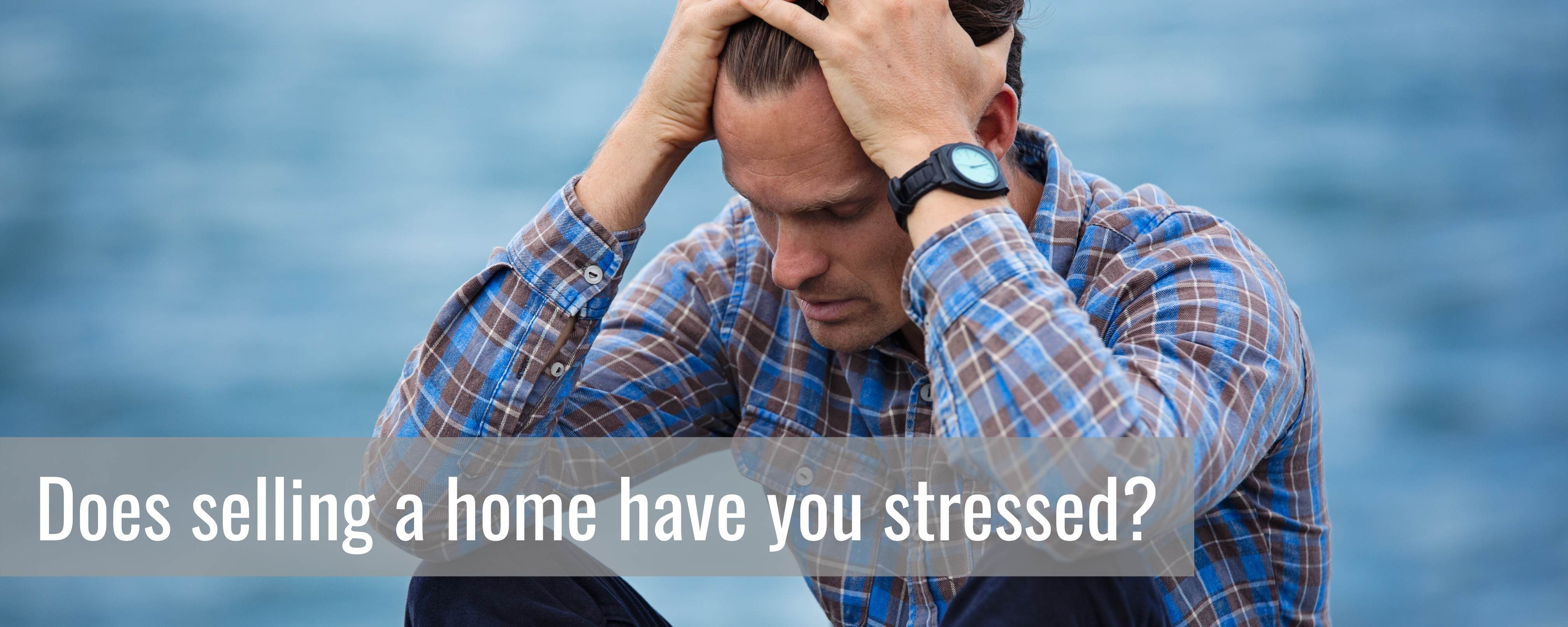 Selling a home traditionally is not always a simple and stress-free process. There are many factors at play, and often updates or repairs to be made to get close to a seller's desired asking price. Between preparing the home for sale, listing and marketing it, accepting the right offer, and closing on the home, it can take months from start to finish. Not every seller wants such a long process.
In addition to that, sellers have to manage the inconvenience of potentially many people traipsing through their home for showings and open houses. For some, these hurdles aren't an issue, but for others who might have expensive repairs to make or who have inherited a home they don't want to keep, they want out fast, and with as little difficulty as possible.
This is where a professional "as-is" home buying company, like SOS Home Sale, can help! Sellers can save themselves time, money, and stress and sell their home exactly how it is without worrying about making these updates and modifications.
So how does this work?
If you have a home to sell and would like to learn more about selling it on your timeline without a lot of work, one call to 636-229-7515 is all it takes to get the ball rolling. An S.O.S. Home Sale representative will meet you at the house to hear your story and walk around the home. That representative will pull together some information and within 48 hours, you will have a no-obligation offer in hand for your consideration. If you like the offer, we set a closing date on your preferred schedule. If the offer isn't right for you, The Chad Wilson Group will help you list and sell your home to find a buyer for it. Either way, we get you to the closing table. It's just that easy.
If the home has personal property in it, you can choose to remove it before closing. If you would rather just take the items that are important to you and leave the rest, S.O.S. Home Sale will take care of that. Every offer S.O.S. Home Sale makes is solid. You won't have to worry about any unforeseen disappointments, like financing issues, or inspection problems. They will never come back to you to renegotiate the contract. That's not how this works. That's why The Chad Wilson Group chose to partner with S.O.S. Home Sale…they deliver on their promises. You can close as soon as the title company has the paperwork complete and you are ready.
Why would a homeowner consider an as-is sale?
You have inherited a home but have no desire to live there and don't want to keep it as a rental property. You can sell quickly without racking up holding costs, like utilities, taxes, and home maintenance.
You own a home that needs work and don't have the time, money, or desire to make the repairs or updates. S.O.S. Home Sale will take all of that stress from you, so you can focus your time and money on moving to your next home.
You or your loved one are moving to a senior community and you have a home to sell. S.O.S. Home Sale specializes in breathing new life into a dated home for a new family to enjoy.
You own rental property and no longer want to be a landlord. Selling a house that is occupied by tenants brings lots of challenges. S.O.S. Home Sale will buy the home as-is so you can avoid the hassles.
You are getting divorced and dealing with a traditional home sale is difficult. Negotiating repairs, updates, showings, and the like can be super stressful in an already highly emotional situation. S.O.S. Home Sale will make it easier for you to sell, split the proceeds, and move on with life.
You are relocating for work and your to-do list is crazy long. A quick and easy home sale on your preferred timeframe can make that moving process far easier to manage.
You have a second home you no longer want to own. Selling a vacation home can be challenging if you don't live nearby, and a stress-free sale removes that burden from your life.
You've made a contingent offer on a new home and you need to sell your current home ASAP. A quick and guaranteed sale allows you to solidify your offer, making it more competitive in this busy market.
You are behind on your mortgage and are trying to avoid foreclosure. It is stressful and scary to have to worry about losing all the equity you have built into your home because you can no longer keep making your monthly mortgage payments. S.O.S. Home Sale can help you negotiate a quick sale so you don't lose your equity and can avoid the credit nightmare foreclosure can bring.
What does S.O.S. Home Sale do with the homes they purchase?
SOS Home Sale is a home renovation company. Their focus is to make improvements to homes to make them an attractive addition to the community and a great place to live for new owners.
"One of the reasons we chose to partner with S.O.S. Home Sale is we like their business plan," said Chad Wilson. "We like that the primary owner of the company is an experienced contractor with a team of talented craftsmen who focus solely on home renovation. They have been rehabbing houses for years and come from a family of contractors with deep roots in our community. That is reassuring to us and to our clients. What we wanted was a safe, secure, and trustworthy option for our clients, one we can stake our reputation on, so that our clients can sell with confidence. We are excited to work with S.O.S. Home Sale and present offers to our clients to provide solutions that work for them."
Are you thinking about selling as-is? Are you ready get your home sold, without the hassle of listing traditionally? Fill out the form below for a free, no obligation offer on your home!