10 Reasons You Should Sell Your Home With a Real Estate Team
Posted by Beth Carr on Tuesday, November 24, 2020 at 12:00 PM
By Beth Carr / November 24, 2020
Comment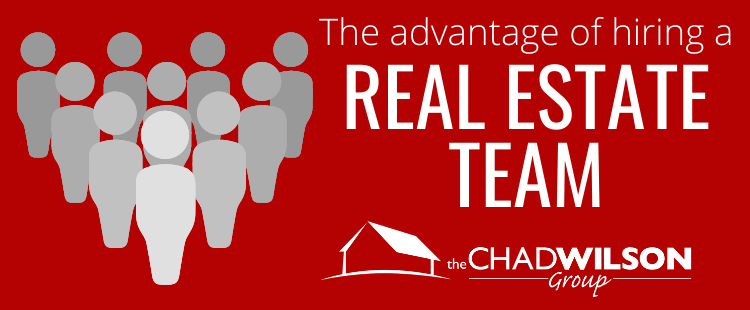 So, you've decided to sell your home. What's next? For most people, the first step is hiring a REALTOR® to represent them. That can be an intimidating decision, especially if you don't already have an established relationship with a REALTOR® you trust.
One important factor to consider when hiring your REALTOR® is whether they are an individual agent who manages the entire sales process from beginning to end on their own or if they are part of a real estate team. Is one choice better than another?
Let's take a deeper look at the differences between hiring a solo agent or hiring a real estate team, like The Chad Wilson Group, to help you sell your home.
1. Generalists vs Specialists
There is a lot that goes into selling a home: Pricing, staging, marketing, showing, negotiating the contract, closing, and every detail in between. An individual agent must manage every step of that process alone and work to be an expert in each phase, staying at the forefront of new technologies, new resources, and new regulations for each of their clients.
It's kind of like being a doctor who answers the phone, schedules the appointments, greets the patients, diagnoses the problems, manages their care, sends out the bills, and navigates insurance payments, all alone. It wouldn't be possible for that doctor to perfect his work with patient care if he was also responsible for everything else, and his patients might suffer as a result. He would either have to work with fewer patients to keep up with the scope of work for each, meaning his breadth of experience would be limited, or he would have to provide more surface-level service to each patient, perhaps missing important details along the way.
When you hire a real estate team to represent your home sale, you have a group of specialists who are all working together on your behalf. They focus on their specialty area and become experts at that process, understanding the latest trends and resources, and using them regularly. Because their focus is narrower, they are able to provide the highest level of service to you to make sure each step is handled with extreme care.

2. Trusted Partners
A successful real estate team will have a larger number of clients than an individual agent. Because of this higher volume of work, these teams will be able to partner with the best companies to provide select services to their home sellers, such as home staging, professional photography, and repair and maintenance contractors. These highly skilled professionals are often willing to go above and beyond for those teams, due to the higher volume of work that a team provides. This trusted relationship brings value to both the team and their clients.
3. Collective Knowledge and Experience
It's hard to know everything you need to know in every situation that arises. We rely on others in our daily lives to fill in the gaps and share insight and information. It's no different for REALTORS®, and every real estate transaction is unique.
When an agent is flying solo and issues arise, they have to mostly rely on their own experience to solve the problem. For real estate teams, more team members means a bigger pool of knowledge. Rather than basing decisions on one person's experience and ability to get information, you have a number of teammates on which to rely. Teams pool the expertise of all their members to better navigate all of the steps and potential hurdles of the home-selling process. What one member hasn't experienced, another likely has. This combination of team member insight means a smoother process for sellers.
4. A Larger Buyer Pool for Your Home
On a real estate team, every single team member is able to spread the word about your home sale to their own spheres of influence. This means the information will reach more people who might be looking for just what you're selling. The larger the team, the more buyers they are working with to find the perfect home. When selling a home, you want the biggest audience possible for your marketing.
5. Comprehensive and Reliable Responsiveness
An individual agent can't be everywhere all the time. They are covering every aspect of every home sale for each of their clients by themselves, so their time can be stretched pretty thin. When they take vacations or get sick, they still have to figure out how to be responsive to their clients. When you have questions, you want someone to answer them as quickly as possible. It is frustrating to wait for a reply to an urgent need.
When you hire a real estate team, you have a number of professionals working together on your home sale. You never have to worry about reaching someone to answer your questions. A well-run real estate team will have systems in place to ensure that your team is all on the same page on the status of your sale and multiple team members can help when the need arises. Weekends, evenings, holidays - someone is available to you at all times!
6. Constant Coverage for Questions from Potential Buyers and Their Agents
Potential buyers and their agents will probably have some questions as well, and they need someone to answer their phone calls, texts, and emails in a timely fashion. You don't have to worry about missing out on a sale or a sale falling apart because a buyer or their agent couldn't reach someone to ask a question about your home. Teams ensure that someone is always there to respond to potential buyer inquiries.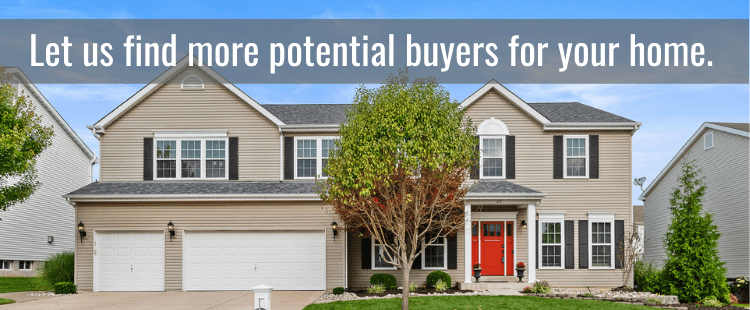 7. More Resources to Market Your Home
Real estate marketing is probably one of the fastest evolving areas in the field. New platforms and technologies are constantly being developed to promote your home to the widest possible audience. It is a challenge to stay on top of all of those changes and to be able to afford to use them. New resources like virtual tours, 3D tours, single property websites, and drone photography and videos are exciting and trendy, but also expensive.
A solo agent may struggle to find the time and resources to be at the forefront of what's new in marketing. A team will have one or more marketing specialists whose entire job is promoting your home so it is seen by as many people as possible. Because a team usually does a higher volume of business than a solo agent, they can afford to subscribe to real estate platforms and purchase the latest technology to promote their homes. That translates into more visibility for your home sale.
8. More Streamlined Processes
How do you get really good at something? You do it over and over again. Practice makes perfect.
Teams operate at a high level of service because of the scalability of their processes. Each person on the team does their work over and over again to perfect their processes for the benefit of the client. Combining the honed skills of these people and processes allows real estate teams to maintain a higher volume of work without sacrificing quality of service.
9. VIP Services and Systems
A real estate team has more financial resources to be able to offer better services. These services and systems mean a smoother transaction for you and your buyer. One of these VIP Services commonly offered by real estate teams is a professional staging consultation to guide you through your home, inside and out, giving your tips and a prioritized list of "to do's" to make sure your home presents its very best. Also, teams often subscribe to showing services like ShowingTime to easily and conveniently coordinate showings for your home, with all showings confirmed and showings requested are organized within an app. Teams are able to implement these types of services more often, giving their clients an exceptional experience.
10. Superior Customer Service
Everything mentioned above culminates in a simple, overarching concept...superior customer service. Real estate teams are able to accomplish more because they consist of many working together for a common goal. They won't get bogged down with handling every aspect of multiple transactions at a time. The number one focus of every team member is you, the client.

The Chad Wilson Group is made up of 18 team members, with over 125 combined years of experience in real estate. They have been the #1 Team at Keller Williams Realty in St. Charles County for Sales Volume and Closed Units since 2016. In 2020 alone, they helped over 300 people buy or sell real estate, closing transactions that totaled over $100 million. They are a group of professionals, working together for your best interest. Choosing Chad and his team to represent you means you can rest assured, knowing that an experienced agent is guiding you and cares about your success.
Contact our team today to talk about how we can put our strategies to work for you!