Tips to Set Up a Home Office You Will Love Working In
Posted by Beth Carr on Wednesday, July 22, 2020 at 2:46 PM
By Beth Carr / July 22, 2020
Comment
So, you are working from home. With a laptop in hand you are ready to tackle the task of a home office. For some this is a dream come true, but for others the thought of where to start can be intimidating to say the least. Nowadays, it is common for new home construction to offer home office space in their floor plan options. However, if new construction is not an option for you now, here are some tips for you to use in your current home that will help to set you up for success as you, like so many others, navigate this "new normal" as remote workers. Let us take a look inside your home office or work space and evaluate how to best create an environment where you are able to work without skipping a beat.
Find YOUR space.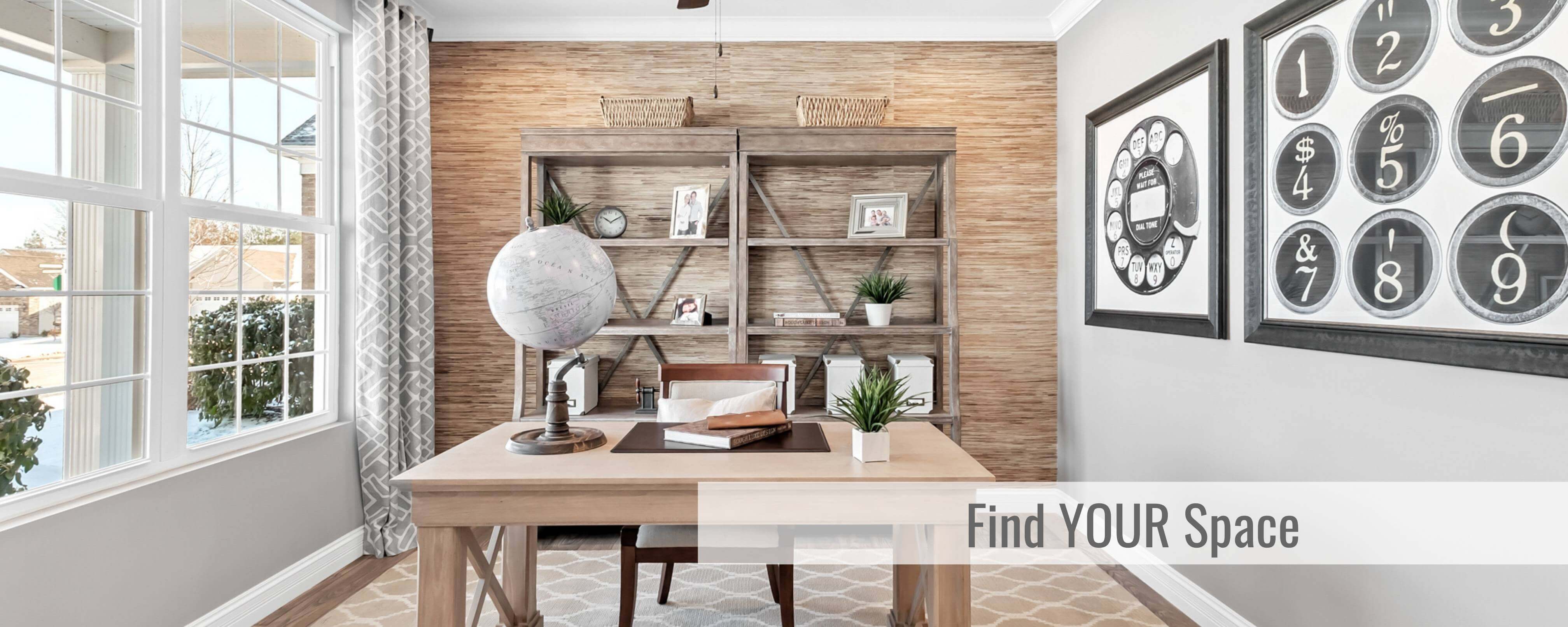 Pick a quiet, secluded spot that is located away from the business of your home.
Make sure there is enough room for a desk and chair to fit comfortably.
Look for a space with good lighting. A window can provide a great energy boost by providing natural light if you have one available.
Keep in mind that you will want to have as few distractions as possible when selecting your space. Try to separate from others who are working in the home, if possible.
Heather Weber, Listing Manager with The Chad Wilson Group, shared her experience working for home. "We each have real desks and they are set up similarly to how they would be in an outside office. This not only helps us be more efficient, but it gives us the mental process of feeling like we are "at work" when we are at our desks, and a way to separate from work at the end of the day by leaving our desks".
Make your new space your own.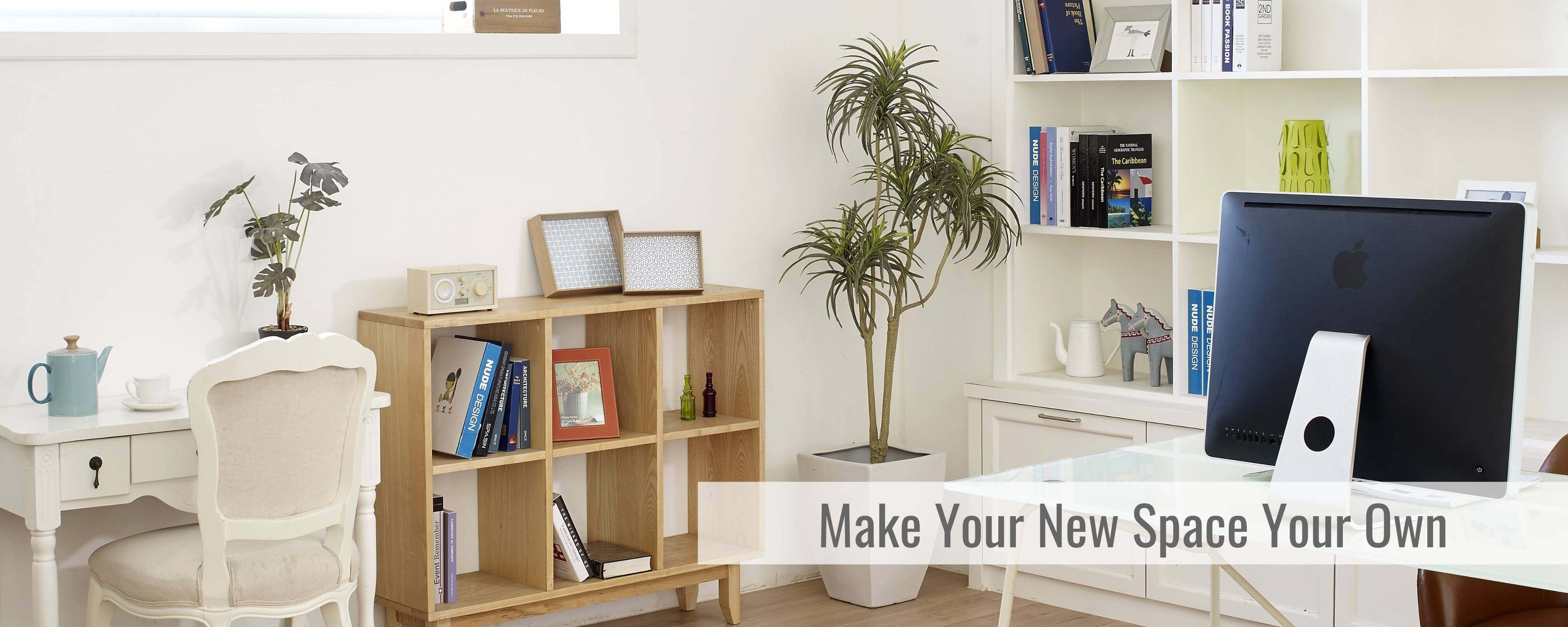 Add a favorite photo or photos to the desk.
Post a note of encouragement from a friend.
Set up a calendar.
Keep a notepad or whiteboard close by with a list of to do's.
Melanie Wilson, Buyer Specialist with The Chad Wilson Group, told us how she uses personalizing her home office to stay motivated. "Being surrounded by pictures of my family and friends allows me to focus on the why behind my work. When I am having a stressful day, I see those smiling faces and it gives me motivation to keep on keeping on. I also love having inspirational quotes and notes from friends which always brighten my day."
Schedule time to be in your home office.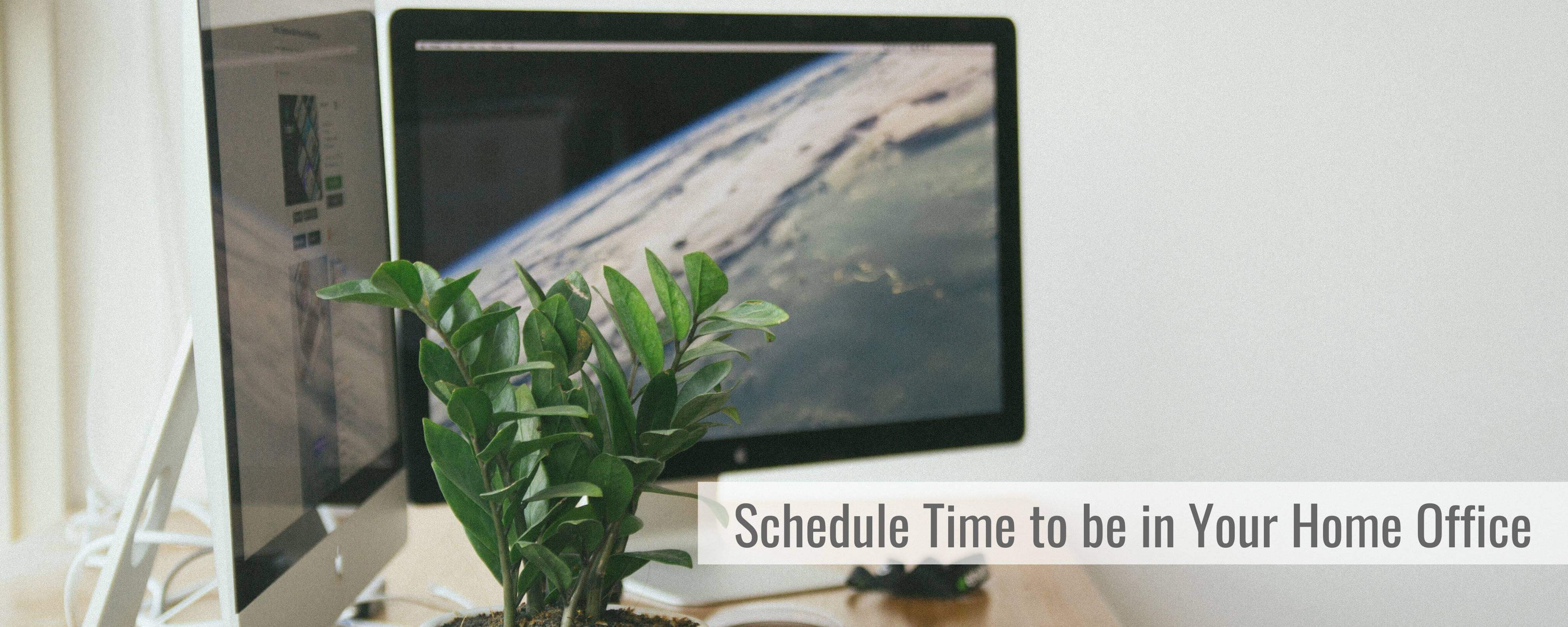 When working from home it can be a challenge to walk away from work that still needs to be done, treat it as a day at the office and leave when you normally would - this leaves time for family and other important things
Be sure to set aside a schedule for work and be able to walk away when you are done for the day
Jennifer Smith, Director of Operations with The Chad Wilson Group, talked with us about proritizing and keeping a schedule at home. "I find that the biggest challenge for me in working from home is being able to walk away from work at the end of the day. When you work from home, work always seems to be there. I believe that having a designated office space can help with that, along with a little discipline and prioritizing of family."
Now that you have your office, USE IT!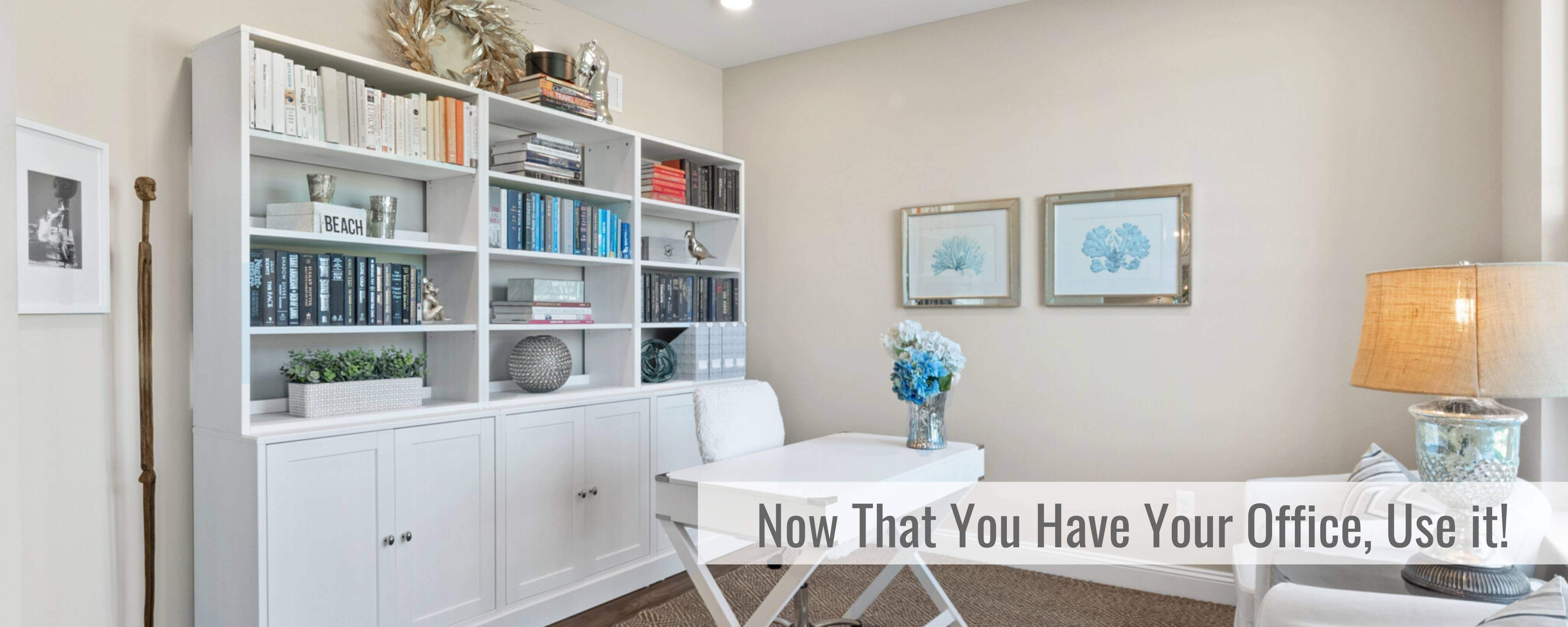 Commit to working and loving your new office space.
Start to enjoy going to work, even when work is in your home.
Consider headphones or aromatherapy to increase your productivity.
Set up something to keep the young visitors entertained when they want to come by.
As employers reevaluate their work policies, and remote work becomes more permanent for many, it is common for your home needs to change. If you are looking to buy a home with additional space to set up your permanent home office, contact The Chad Wilson Group so our experienced Real Estate Agents can help you find the best homes for sale for your new lifestyle.
A special thank you goes to Caroline Lemen, guest blogger, for helping to cowrite this blog.